Students travel to Yellowstone
The Yellowstone National Park trip has become increasingly popular for students at UW – Whitewater.  It is almost guaranteed that a student will cross wolf tracks, see Old Faithful explode and experience the expansive, snow-capped mountains while on the trip.
"I started this trip in 1995 at Whitewater," said George Clokey  Ph.D, the coordinating faculty member.  "It hasn't been every year. We had a rough start, but we had 15 to 20 students each year for the past 10 years or so."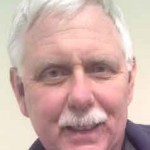 The trip has progressed and is now running in the winter and August.  This year, the trip will take place on July 15 to 28 for those who want to complete their four General Lab credits and Aug. 5 to 24 for those who want to complete a three-credit field course.
"I hope that the four credit general lab course will become known," Clokey said. "You knock your science requirement off by going to Yellowstone.  What more could you ask for?"
Clokey highly recommends the trip for science majors.  Whether it is biology, ecology, geology or geography, Clokey said it is beneficial.
"This is one of the field studies everyone talks about," said Daryl Johnson, a junior majoring in geography who experienced the trip.
Johnson expressed a positive reaction about the trip.
"I learned everything," Johnson said. "Clokey is really great and knows a lot about Yellowston, go anywhere and ask him any question, and he'll have an answer for you."
The trip is offered to a variety of students, and as of 2010, it is now a wheelchair accessible trip.  Megan Lynch, a junior majoring in biology pre med, was one of the first to take advantage of this opportunity.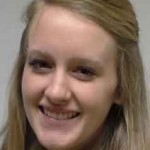 "I had Clokey for my first Biology class, and he talked about the trip all the time," Lynch said "and I asked him if it was accessible and if I could go.  He said no, but said we could work on it."
They worked on making the trip accessible throughout the school year, and finally that summer, Lynch went on the trip.
"I learned legitimately everything that has to do with wildlife, and a lot about science," Lynch said.  "I also learned more about pushing myself.  The three of us in wheelchairs pushed ourselves so hard to do all of the same things that everyone else was doing."
Each student had a different personal experience from the trip.  Lynch said her favorite part was Beartooth Mountain in Montana, and Johnson enjoyed digging up dinosaur fossils.
"Just seeing mountains were amazing; you don't see any of that in this area," Lynch said. "As you go further west, it gets prettier and prettier."
Besides the incredible sights and wildlife, the students said their was also a lot of substance that came out of their trip.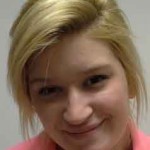 "The purpose of the trip is to show students the geology and ecology of Yellowstone and to get them out there in the field," Clokey said. "Students take data and learn techniques in a way that will give them a leg up in the future."
Clokey said one of the most interesting aspects of the trip is the learning that takes place in a whole new setting.
"When you're picking up a rock and looking at a fossil, you're going to remember that.  It's not like sitting in a classroom," Clokey said.
Photos from the trip will be on display in Roberta's Art Gallery in the University Center with a reception Wednesday Feb. 27 from 3:30 to 5 p.m. The photos will remain on display until March 13.