Enrollment at UW-Whitewater reaches a record high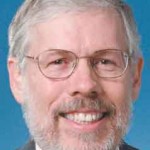 UW-Whitewater has hit record enrollment this school year with 12,031 students.
Since the 2006-07 school year, UW-Whitewater enrollment has been consistently rising. Chancellor Richard Telfer said the exponential growth is due to a University of Wisconsin System initiative called the Growth Agenda.
"Part of what the Growth Agenda suggested was that the state of Wisconsin needs to have more people who are prepared with college degrees," Telfer said. "This can include associates and technical degrees, but our focus is bachelor degrees."
One of the goals of the Growth Agenda is to have over 260,000 undergraduate degrees by 2025.  Telfer said the idea behind the Growth Agenda and increasing enrollment is to make Wisconsin more successful.  The agenda has a plan for the UW System until the 2025-26 school year.
Because of the high enrollment in the past six school years, UW-Whitewater has had to accommodate for additional students living in residence halls. The university has done this by renting two apartment buildings from D.L.K. Enterprises. There also are plans to renovate residence halls in order to allow more bed space.
Senior Stacey Leonard has worked at D.L.K. Enterprises for two years and has noticed changes in the student rental process.
"Especially this year, a lot of our two-bedrooms have been going a lot faster," Leonard said. "And because the university bought out Cambridge and Fox Meadows [Apartments], there has been less housing available for students."
Leonard said D.L.K. will rent out apartments almost a full year in advance, starting in September.
"Compared to last year, we have less housing available at this time," Leonard said.
Telfer said the university has needed to accommodate the rise in students as problems were brought to their attention. Parking is one example where UW-Whitewater had to make changes to accommodate everyone.
The university also needed to add sections to certain courses to allow room for additional students. Telfer said the number of students in a classroom may have gone up, but not dramatically.
While increasing enrollment is a priority for UW-Whitewater to participate in the Growth Agenda, Telfer said increasing retention rates and accepting transfer students is a large part of the UW System plan.
"We try to have an inviting and challenging place for people to be and a place where they're encouraged to develop themselves," Telfer said. "We want to make UW-Whitewater an attractive place, both physically and programmatically attractive."