Bed and breakfasts offer comfort, history
Whitewater visitors looking for a cozy fire, comfortable bed, and a personalized breakfast in a small-town atmosphere can stay at one of the bed and breakfasts located on Main Street.
Victoria on Main, 622 W. Main St., and Hamilton House Bed & Breakfast, 328 W. Main St., are places to stay that offer historical charm and friendly innkeepers.
Victoria on Main
Nancy Wendt, owner of Victoria on Main, bought her house in 1984 after moving from Indiana.
The original owner of the house, Edward Engeretsen, was the first treasurer and second mayor in Whitewater.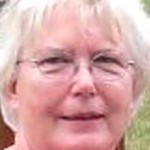 Wendt set up the house as a bed and breakfast a few years after moving in. This Victorian style house is known for its original wood throughout each room from when the house was first built, Wendt said.
"Our home has different hardwoods of Wisconsin in each room, which makes it pretty unique," Wendt said.
Each room is named after the wood in it, such as the 'Bird's Eye Maple Room,' the 'Red Oak Room' or the 'Cherry Room.'
Victoria on Main offers a reading room, kitchen, veranda and fresh-air-dried sheets for guests.
"When people come to stay here I ask them why they chose Whitewater, and they tell me they are tired of looking at big buildings," Wendt said.  "They just want something slower. Some people just prefer a place to stay that is more personal."
Hamilton House
A few blocks down Victoria on Main is the Hamilton House Bed & Breakfast, owned by Kathleen and Jim Fleming.
This house consists of eight guestrooms with private baths, fireplaces and whirlpools.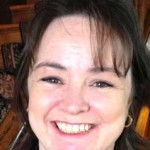 Kathleen Fleming said the house has been owned by many families, but is named after Herbert Hamilton who was the first Whitewater native to own the home.
Hamilton was on the board of regents at UW-Whitewater and also was a district attorney. His sister, Ella Hamilton, was the first librarian in the town.
"This house has been a private home, a boarding house for sorority girls, a fraternity house, an antique shop, a doll museum and even an office building at one point," Fleming said.
Over the years, Fleming said the house has seen many guests and residents.
"Mr. John Belushi from the movie 'Animal House' lived and partied in our house when he attended school here," Fleming said. "Supposedly the scene in the movie where he's riding the motorcycle up the stairs came from a real event that took place here, and you can still see a big dent in our stairs as you're walking up it."
The Flemings bought the house in 2000 and updated the entire property with the addition of private bathrooms to each guestroom and decoration throughout the house.
"I like Whitewater, because it's nice and quiet and not full of tourists," Fleming said. "You are still close to Lake Geneva, the theatre in Fort Atkinson, bike trails, wineries, apple picking and many other nature things to get involved in."
Although the house is on Main Street, close to the downtown area, Fleming said students usually don't bother the quiet and relaxed atmosphere of her house.
"The benefits of the university being in our town far outweigh a couple of rowdy kids a few weeks of the year," Fleming said.  "I love when the kids come back every fall. It brings excitement and a new energy."
Fleming said she mostly gets young romantic couples that are looking to get away for a weekend and spend some time together.
"We pull in about sixteen people every weekend, and we encourage them to stay in Whitewater as much as possible to support local businesses," Fleming said.
Wendt and Fleming said they enjoy taking care of their guests. They personalize the experience with a homemade breakfast and a cozy place to stay.
The hospitality of the owners, the rich history and the convenient locations provide guests of Victoria on Main and Hamilton House Bed & Breakfast with a memorable stay in Whitewater.