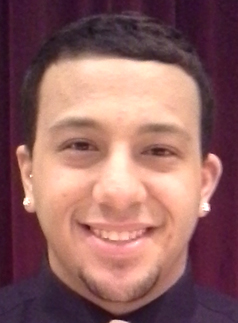 José Vásquez, a member of the UW System Board of Regents, spoke at the University Center Hamilton Room on March 12 in honor of Cesar Chavez day, and discussed the past, present and future of Latinos in the United States.
"When it comes to the Hispanic presence in the United States, others are defining who we are and what our future should be," Vásquez said. "What I'm challenging Hispanics to do is take responsibility for defining who we are, and what our future should be."
Chavez was a Mexican-American activist in the mid- to late-1900s. He was an activist for animal rights and was mostly known as being the best known Latino activist for civil rights. Chavez day is celebrated by promoting service to the community.
Vásquez used the work of Chavez and the barriers he broke for farmer's working rights as inspiration to live inclusively and work collaboratively with one's passions.
"Cesar was able to reach out across the spectrum of human kind.  That's a lesson we have to learn,"  Vásquez said.  "The other thing that we need to learn from Cesar Chavez is to make a commitment to a cause that you have passion for and follow it."
Throughout Vásquez's speech, there were reoccurring ideas concerning inclusiveness in diversity. He said he tries to encourage students of all racial and ethnic backgrounds to interact with each other and go outside their comfort zone.
Vásquez said he believes that universities could play a large role in increasing this dialogue and comfort between diverse racial ethnic groups among campus.  He believes this would highly benefit students in the work place.
"Students are going to be put in environments where they will have no control over who they are working with," Vásquez said.  "And if you never left that comfort zone, all of the sudden you are coming across a racial ethnic group that you have never interacted with, and it creates problems."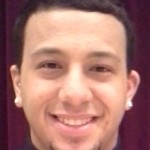 Sophomore Orlando Verdecia is the Admira La Musica de Las Americas director, a participant in the Latino Student Programs, and he serves on the executive board of Latinos Unidos. He agreed with many of Vásquez's statements.
"Vásquez did speak about a lot of issues that are still new and old in the Hispanic community," Verdecia said.  "I feel that I personally gained some sort of insight on what being Hispanic really is."
Verdecia and Vásquez believe that UW-Whitewater is doing well in terms of diversity, but both saw possibilities for improvement and expansion.
"As far as diversity, I feel Whitewater is doing pretty well.  We have many different organizations for all different cultures," Verdecia said.  "I feel like as a community what we could do to improve is kind of unify all of the different organizations and resources on campus to come together as one."
Vásquez said he believes universities as a whole could improve on diversity.
"My encouragement for universities is to not only bring in color, but also make sure that those students are graduating, because at the end of the road, if you don't have your diploma, no one cares," Vásquez said.
The speech also brought forth some ideas concerning what it meant to be "Hispanic" that Verdecia believed held importance.
"I feel like Vásquez gave insight on that we are more than just Hispanic," Verdecia said, "but we are our roots and we need to look past the borders and barriers."
One of the most lasting impressions of Vásquez's speech was arguably the importance of passion in one's life, and this closing idea seemed greatly influential.
"People that want to help people focus, don't try to help them in one-thousand and one things," Vásquez said, "choose a limited number and really be persistent."