Crossman Gallery holds student competition
Several students' art is on display in the Crossman Gallery this week as they showcase their greatest work in an effort to win some money. The Juried Student Art Exhibition gives students' outstanding work a chance to be viewed and admired by the community while also competing for a total of more than $1,000 in prizes.
Any student can participate in the competition, though most participants are art majors or minors. Students enter three pieces of any medium to be judged for free. The single juror has the responsibility of choosing what art ends up in the exhibit and who wins awards for their work.
UW-Whitewater alumnus Colin Matthes will judge the art this year. Matthes was selected to be the juror by the faculty of the department of art and design here on campus.
He said he has a direct method for choosing the best artwork at the exhibit.
"I base my decision on multiple criteria and how they work together," Matthes said. "These include craft, technique, innovation and conceptual development. In the end, the best work resonates. You just know what work is best."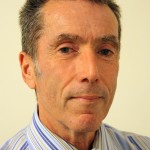 This year, 270 individual works were submitted for the competition. More than 130 pieces were selected by Matthes to be in the final show.
"My favorite works always feel ambitious, obsessive and honest," Matthes said. "It should feel unique and specific to the maker."
Gallery Director Michael Flanagan said he thinks the Juried Student Art Exhibition is one of the best annual exhibits at UW-Whitewater.
"We get a far greater level of participation from students than other events on campus and feel that the quality of work is very good," Flanagan said. "The amount of award money, over $1,000, helps us to attract the best student work."
Flanagan said this exhibition teaches art students a valuable lesson.
"Competitive exhibits are a fact of life for career artists," Flanagan said. "The opportunity to exhibit in public galleries is a good thing to prepare for, and this exhibit gives a sense of participation in the greater art world."
Matthes said he believes the exhibition provides unique opportunities for students.
"This competition is a great way to see a survey of all the art being made at UW-Whitewater, a great way to support those who get selected and a chance to win some money," Matthes said.
This year's exhibit also features something new: a People's Choice Award. Gallery patrons are allowed to vote for their favorite piece in the exhibit and contribute a minimum of 25 cents with their ballot. The winner will receive all the contributed money.
The Crossman Gallery is open from 10 a.m. to 5 p.m. Monday through Friday, 6 to 8 p.m. Monday through Thursday, and 1 to 4 p.m. on Saturday.