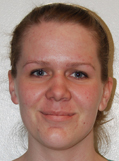 The debut album "On Our Side" by Santa Barbara, Calif. band ERLAND is truly a hidden gem.
ERLAND is made up of founder Erland Wanberg on vocals, guitar and harmonica, Nate Keezer on drums, Marko Srdanov on keys and Mike Mooneyham on bass.
They released an EP back in early 2012 consisting of four songs: "Darlin' Dear," "All I've Got," "My Love," and "Ain't Worth the Fight."
Their 12–track self-released album came out in February 2013 and has been described by some as a relationship album. When I was listening to it, I thought of it as more of a life album.
Our lives are largely made up and dictated by the relationships we form. "On Our Side" is a great collection of songs that captures the essence of those relationships.
The first track on the album is an inspirational tune about never giving up. "Fall to Fly" is a great opening track from this well-rounded and promising debut album.
A real stand out song on this album is "Working For Free." This track is a beautifully written and composed representation of the struggles of the average American. The song's message of perseverance is inspiring.
The songs "My Love," "Lady," and "Darlin' Dear" are three songs that boast some amazing harmonica work. An instrument not often seen anymore in music definitely gets its fair share of exposure on this album and adds a folksy touch to these three solid tracks.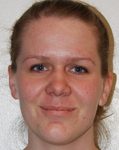 "Ain't Worth the Fight" is the only song on the album that wasn't written solely by ERLAND. On this fun pop-infused jam, the group had help from producer Andrew McMahon. Along with the strong drumming work of Nate Keezer, this is a stand out track and a sure-fire favorite for listeners.
"Don't Cry for Me" and "Jump the Wagon" are both slower tunes that show ERLAND's musical versatility as a band. Not only is some excellent drumming heard on "Don't Cry For Me," but a piano also is audible in the background.
Meanwhile, the track "Jump the Wagon" is jazzed up a bit by the addition of a horn. Subtle additions like this to the usual arsenal of instruments are what really set this band apart.
"Don't Go Dying" and "Long Way from Home" are two of the more up-tempo, inspirational tracks on the album. Still pulling in the recurring theme of relationships, these songs are sure to come up on road trip mixes all summer long.
"All I've Got" is a slow, interlude-like intro into the namesake of the album, "On Our Side." This namesake expertly encompasses all of the themes of the album.
The themes of family, love and relationships tie this album together. ERLAND's use of a large variety of instruments and story-like lyrics makes this album one that you'll come back to time and time again.
A cool Southern California vibe flows throughout this album from start to finish, and if you enjoy Of Monsters and Men, Mumford and Sons and The Lumineers, this album is right up your alley.
4 stars out of 5.