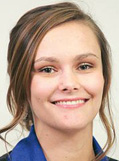 Dear freshmen,
College has officially begun. You're away from your parents, many of you for the first time. You have complete control of your sleep schedule, eating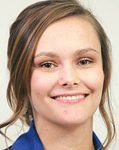 habits, money and lifestyle. You have freedom, but don't let that get to your head.
If you are like me, a first-generation college student, you probably don't know what to expect and are excited to be living on your own. But before you pull an all-nighter eating pizza, running around campus and experimenting with new, let's call them "activities," here are a few tips from leaders around campus and people who know what it's like to be a college freshman.
Read carefully; these tips might just save your college career.
Open door, open mind
Kayla McIntosh has been a resident assistant for three years and a college student for more than four years. She has seen firsthand what it takes to have the best experience in the residence halls: an open door and an open mind.
"Keep your door open as much as possible, because then you're more likely to have people approach you and make friends with people on your floor," McIntosh said. "The people who say they have bad experiences in the residence halls are the ones that always have their doors closed."
Moving into a college environment can be a shock for some freshmen, especially ones with random roommates. McIntosh advises students to adapt to their new living situation before running away from it.
"If you have an open mind coming into your experience, you're going to get a lot more out of living in the residence halls, especially with unfamiliar roommates," McIntosh said.
Your floormates are not the only people you should get to know better. Resident assistants are students, too, just with the responsibility of keeping the residence hall running smoothly. McIntosh said if you have a positive relationship with your RA, you're more likely to have a good experience in the halls and less likely to get into trouble.
Overall, don't do anything stupid or suspicious, and you'll be fine.
"College is a place where you have a clean slate. If you're being stupid and disrespectful, your clean slate just crashed and burned," McIntosh said.
Explore your options
Test the waters and explore is the advice Kristine Yesbeck, a senior adviser in the Academic Advising and Exploration Center, gives to incoming freshmen.
Use general education courses to explore your options and use elective credits to take a random, fun class, Yesbeck said. Don't stick to your major; see what else is out there, you might find a new interest or a new spin on your current interests, she added.
While choosing classes, especially as a freshman, don't put too much pressure on how it will affect your major and your future career.
"One of the things advisers stress to students is that deciding on a major doesn't decide your life career," Yesbeck said. "If you graduate with an elementary education major, that doesn't mean you will only be an elementary school teacher."
But if you know what you want to major in right away, or at least the department, Yesbeck suggests taking the courses in that department, because you tend to do better in classes you are passionate about.
Yesbeck's biggest piece of advice is to start strong. Buy a planner and read the syllabi for your courses to make sure you can handle the course load. Don't get stuck in the honeymoon phase of college and let your school work slip. Utilize the free tutoring services and start studying early. That way when midterms and finals roll around, you won't be scrambling.
Use your adviser as a resource, Yesbeck said. They can help make recommendations based on your interests and help you if you are feeling overwhelmed. There is always an adviser available in the Roseman Building for walk-ins.
Staying safe is common sense
UW-Whitewater Police Chief Matthew Kiederlen has simple advice for staying safe on campus:  just listen to what Mom and Dad always taught you. At night, travel in groups. Have your cell phone on you at all times. Be cautious around strangers, and remember all those lessons you learned in school.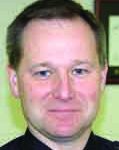 Something very important in residence halls is to always lock your doors, Kiederlen said.
"Even if you're just running down to the bathroom, lock the door behind you," Kiederlen said. "It takes 10 seconds for one of those gadgets to walk away."
Kiederlen also advises not to go too hard, too fast. Everyone will experiment in college, just take it easy, he said.
"These young people are away from home for the first time on their own, making their own decisions, and we recognize that there's going to be experimentation going on," Kiederlen said. "Everything from sexual (activities) to drugs to alcohol to late night burger runs—it's going to happen. Pacing yourself is key."
There is going to be underage drinking, just be smart about it, Kiederlen said.
"Our concern is not a couple guys sitting in the residence halls playing video games and having a couple drinks," Kiederlen said. "Is it illegal? Yes. Is it harmful? Probably not. Our concern is the underage people getting drunk and getting into fights and causing problems around campus."
Have you noticed those brown poles with blue lights around campus? Those are a direct line to 911 dispatch in case you are ever walking on campus and feel you need police assistance.
Did you know you could get a safety escort any time of the day around campus? Police Services and Campus Safety Officers provide the service all day, every day.
Police Services also offer car jumps and unlock services for cars on campus. Basically, the UW-Whitewater Police Services is a good non-emergency phone number to store in your phone—(262) 472-4660.
Physical, emotional and social health
Who knew there were so many ways someone could be unhealthy?
Whitney Henley, health and wellness coordinator, said these three components are what make up a healthy lifestyle, but they are also the most difficult for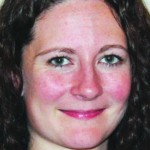 freshmen to maintain.
"Exercise, good food and sleep are the basics for physical health," Henley said. "As for emotional and social, make sure you're proactive about fighting stress. It's going to come up sometime during the semester, so it's good to have ways of dealing with it before it happens."
Relationships are one of the biggest changes students go through in college, Henley said, because students deal with old ones, form new ones and have to learn how to handle them in a new environment. Don't feel attached to the people you met the first couple days on campus. Friendships will develop and fade all through college, she said.
Henley advises students to use resources around campus to stay healthy. Dining halls offer information in the form of flyers around each building with advice on what foods to eat. Use the campus workout facilities in the William's Center or basement of the Wells Towers, and utilize the Ambrose Health Center, which has many free and discounted services for students.
While dealing with a new environment and everything that comes with it, getting in an early routine of exercising, eating right and a getting good sleep will benefit you when you're stressed, Henley said. Throw in a movie one or two nights a week with friends, and you will be in good shape.