Free course is first in UW System
By Alexandria Zamecnik
The UW System opened its doors to the world in January, helping more than 2,000 people in 40 different countries, with a brand new online program aimed at creating readiness for college level math courses.
UW System's Math MOOC, or Massive Open Online Course, is an entirely online and free remedial math course created by the UW-La Crosse. MOOC takes enrolled students through a six week program full of live lectures, online tutoring sessions and 14 algebraic modules aligned with the Common Core State Standards of Wisconsin and ACT.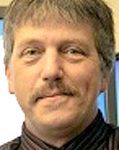 When Dr. Robert Hoard, associate vice-chancellor of Academic Affairs at the University of Wisconsin-La Crosse, created the program with his colleagues, they had the goal of creating a stronger Wisconsin workforce, increasing math skills of college students and allowing more people to get into college.
"For many first-generation college students and those from lower-income families, the need to repeat high school-level work in remedial courses is unnecessarily frustrating and demoralizing," Hoard said.
Before the UW-La Crosse team could apply for the $50,000 Bill & Melinda Gates Foundation grant, it knew it had significant work to do to prove that this program would have impact on success rates on a college campus.
During the summer of 2012, 38 incoming UW-La Crosse students volunteered to spend seven weeks taking the online course. After each algebraic module, they had to take the Wisconsin Early Mathematics Placement Exam, a test that decides which college class you can exempt out of.
Out of the 38 students enrolled in the program, 37 college students were able to pass out of Intermediate Algebra. Four of those students were even placed in Pre-Calculus classes.
With such high rates of success, UW-La Crosse is looking to branch out this program to universities throughout the state. They have already created a partnership with the University of Wisconsin- Milwaukee.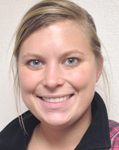 Katie Poch, a senior and math tutor at the University of Wisconsin-Whitewater, understands many freshmen struggle to grasp the concept of remedial math.
"A lot of students are coming in to college where they are expected to know the math, and they haven't practiced it in three years," Poch said. "Who remembers the stuff they learned three years ago?"
However, with the new advancements in technology, Poch is worried that it could cut away the face-to-face interactions that make math such an interesting subject.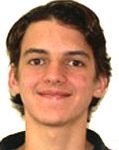 She's not the only one who feels that way. Junior Joshua Day, a double-major in Mathematics and Computer Science, expressed his concern about the idea of a class based solely online.
"Math is not meant to be done online; it undermines the importance of the process," Day said. "Math isn't about just getting the right answers; it's about understanding the concept."
Day wants math students to know they are not alone when it comes to having problems with math.  "It pains me to see students not succeed in a class without using the services on campus that are designed to help them," Day said. "There are so many resources on campus."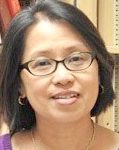 The UW-Whitewater Math Department also is running through new initiatives on campus to increase the awareness of students struggling in math. Math Department and Associate Professor, Fe Evangelista, has stressed the importance of teaching these classes on campus with her department.
The department requires professors to meet as a group and share their resources with one another.
"If you're coming in as a professor and haven't taught Beginning Algebra before, you're not as familiar with the level of the students and the kinds of questions that they ask," Evangelista said.  "It helps to have that group of teachers that can collaborate to empower students."