Journey tribute band is 'ready to rock'
Group replicates sound on stage, but has its own style:
By Signe Trewyn
DSB- America's Favorite Tribute to Journey is traveling to UW-Whitewater for a one night show at 7:30 p.m. Oct. 12, in the Young Auditorium.
Lead singer Juan Del Castillo, originally from California, has been singing in the band for five years. His first time performing with the group was in Michigan.
What Del Castillo said he likes best about the tribute band is he gets to do what he loves.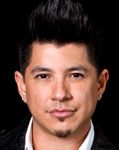 "It is a rewarding experience," Del Castillo said. "Journey resonates with '80s fans and students."
Vocally, Del Castillo sounds much like the original singer in the '80s-era band. He said his favorite Journey songs are "Don't Stop Believin'" and "Escape."
Del Castillo said some of the songs the audience can expect to hear are old favorites, including the most popular one, "Don't Stop Believin'."
"High energy and audience participation is what students can expect," Del Castillo said.
At one point in the show, a member of the audience will be allowed to come up on stage with the band members themselves.
DSB replicates Journey's sound live on stage, but the band doesn't dress up like them or impersonate them. The group also uses many of the instruments Journey used when it was popular, such as the electric guitar, bass, keys and drum.
Del Castillo said DSB is proud to deliver the sound of Journey in its prime while on stage.
Leslie LaMuro, marketing director of the Young Auditorium, gave her insight on the details of how DSB was brought to UW-Whitewater and what the audience can expect.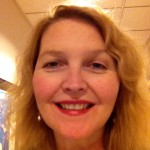 She said the student organization Cultural Affairs helped book the Journey tribute event.
LaMuro said Cultural Affairs have agents who bring in acts that are available and they narrow the many acts down to what they like best.
The tribute concert will coincide with Family Fest this weekend, a planned occurrence, LaMuro said.
"There are a lot of people who like Journey, and its songs still play on the radio," LaMuro said. "Rock and Roll is what Journey will bring to UW-Whitewater, and Juan Del Castillo sounds just like Steve Perry."
DSB was voted the best Journey tribute band by several news and critic associations.
The concert is free for students.
Del Castillo said the group would play most of Journey's hits, probably two albums worth of music.
DSB-America's Favorite Tribute To Journey will perform at 7:30 p.m. Oct. 12, in the Young Auditorium.