Students arrange entire theater production
By Abrielle Backhaus
While most theater students were involved in the play "Dracula," four BFA theater performance majors prepared a completely student run-show, "Speed-The-Plow."
The show, which stars Peter Brian Kelly, Madison McCarthy and Adam O'neil, is a Hollywood-based business play which the group said should relate to all UW-Whitewater students.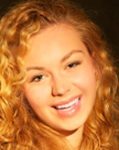 "It's part of the business trilogy that David Mamet wrote, and we are a business school," McCarthy said. "And this kind of goes into, you know, the pressures in the work force, specific to Hollywood, but I would imagine any work force."
Professor James Butchart, the adviser for the production said the students had submitted the idea to the play selection committee, but it was not chosen.
Butchart said there are about 25 to 30 play ideas submitted each semester, and the committee is only able to select a few.
After the committee did not select its play, the group decided to take things into its own hands.
"We decided to do it as a student production and do it completely on our own," McCarthy said. "We got permission from the department, which involved a lot of paperwork."
Senior Jennifer Samson is the one who filled out most of that paperwork, and she will be joining the group to direct the play.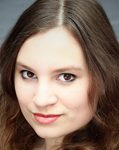 Soon after being granted permission to put the show on, Samson said she and her fellow students began researching the play.
Samson looked into David Mamet's specific writing style, and she said she had to study hard to master what is called "Mamet Speak."
Because there are a lot of rhythmic qualities in Mamet's writing, Samson said she used her music minor background to help prepare the actors for their parts.
Kelly, who plays lead character Bobby Gould, in turn said Samson was a perfect fit to direct the show.
"It could not have happened without a director who understood David Mamet and his writing style," Kelly said. "It's like real-world talking, and it has a rhythm to it. Jenn, with her knowledge of music and rhythm and language, we asked her if she would do it. She said okay, and then she dove into it head first."
The first seeds of interest in doing the play sprouted while Kelly and McCarthy, who plays Karen, Gould's temporary secretary, were taking an acting analysis class in spring 2013, McCarthy said.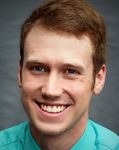 McCarthy and Kelly chose to do a scene from "Speed-The-Plow" as an assignment. The two said they really enjoyed the scene and sought to do more with the play.
O'neil, who plays Charlie Fox, the best friend of Gould, said he heard McCarthy and Kelly talking about undertaking the play and wanted to be part of it, as he had seen the material before and enjoyed it as well.
"Speed-The-Plow" originally was written to be set in the '80s, but the version this group of students will perform is set in 2013.
By making the play current, the group members said it would relate more realistically to students on campus.
"I think that it gives them a different way of looking at the world," McCarthy said. "You can want several different things in life, and it's a matter of choosing the roads that get you all of those things, even though you might not ever obtain all of them, so I think that's important for students to think about as they're graduating and as they're moving on in life."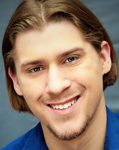 The four students involved had a lot of work to do, but each one said they were grateful for the help they received from other UW-W students. Everything from set design to costumes, and creation to publicity, is being done by students.
"The amount of work we've put in is very fitting," O'neil said. "This is like the epitome of our work here at Whitewater."