WI-JEN Valentine's Day Dance
Feb. 12, 2014
By Abrielle Backhaus
By Sarah Steed
If you are struggling to find date ideas for Valentine's Day, Wisconsin Jazz Education Network's Valentine's Day swing dance could spice up the holiday.
Senior WI-JEN band member Anna Molloy said she encourages everyone to attend and learn more about jazz music.
One does not have to be a member of JEN, or even interested in jazz to attend the Valentine's Day themed swing dance, Molloy said.
"Hopefully people will discover an interest in jazz," Molloy said. "I mean, we're about promoting jazz, and I don't think a lot of people realize they would like jazz."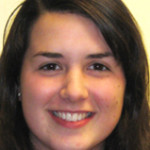 Molloy said a swing dance has been held each semester for the past five years, thanks to the WI-JEN chapter in Whitewater.
WI-JEN focuses on jazz education and hosts various events to inform the UW-W student population about jazz, Molloy said.
Molloy has been playing the trumpet for 11 years and said WI-JEN has offered a better look into jazz music.
"I know that there's a very good chance I'll be teaching jazz when I become a band director for middle school or high school," Molloy said. "And I just want to be able to make connections and learn more about it."
On the first Wednesdays of every month, WI-JEN holds a reading band specifically for anyone who wants to read some of the jazz tunes available, Molloy said.
The Valentine's Day swing dance will have free baked goods, a $1 raffle and live music by the band Jazz One.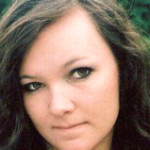 To keep live music playing throughout the night, band members rotate.
With each WI-JEN event, a certain number of tasks needs to be completed before the occasion.
"We usually plan for about a month," Molloy said. "And then it takes a few hours for set up.  After years we have a checklist, so it doesn't take as long as it used to."
Sophomore WI-JEN member Erin Griffin said the event's intent is to offer Valentine's Day fun while introducing a world of jazz to students.
"The dance is for everyone," Griffin said, "It will really benefit people to open their minds about jazz music and have fun with it."
Griffin has been playing violin and trumpet for nine years and said JEN is a good way to become more musically involved.
"I know a lot of people frown upon jazz," Griffin said. "I mean, it's not like the pop music of today, but it was back then.  I hope people have fun with it and have an open mind."
For a fun 1940's throwback students should participate in the swing dance, Griffin said.
The dance will be held at 7:30 p.m., Feb. 13, in the University Center 259.