Directing class seeks student actors
Feb. 19, 2014
By Abrielle Backhaus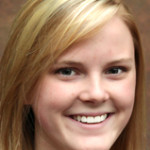 Theater can be a major time commitment, but with the Theatre Department's Directing II course, students interested in acting can perform in small scenes with minimal time obligation.
Junior Katie Krueger, a theater management major, said she knows acting in plays and musicals can be time consuming, but she said these small scenes require less time than a full production.
"Directors always work around the actors and their own schedules and meet at mutually available times," Krueger said. "Usually they meet once or twice a week."
Directing II has 14 students enrolled, and 13 of them are directing scenes each with a need of approximately two to six actors.
Krueger said she hopes UW-Whitewater students will take advantage of the opportunity to join the Theatre Department and help the Directing II students in putting on their scenes.
"The way they [auditions] work is that we get the group of students, and they can either choose to do a prepared monologue or they are going to be given scenes to read with another auditioner," Krueger said. "And then they wait, and we come out and we call back the people we want to hear more from."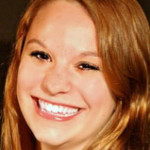 Senior Marguerite Frey, a stage management major, said auditions are not something to fear but something to enjoy.
"It's pretty low-key, especially for like non-majors and people without experience," Frey said. "It's a really relaxed setting, everyone's goofing around, and everyone is really friendly."
Auditions are at 6 p.m., Feb. 20, 9 a.m., Feb. 21 and 7:30 p.m. Feb. 24 in the Hicklin Studio Theatre.
Before actors can be cast, the student directors have to pick a scene to be acted out.
Student directors have a process to complete in order to choose and use the scenes they want.
"The directors are responsible for picking their own scenes," Krueger said. "We can pick either an independent one act play that takes up 20-30 minutes or take a chunk of a longer play, and then when we have one that we think we want we read it in front of the class."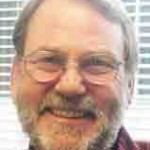 Students are allowed to take full plays and cut out scenes from any genre they prefer, Krueger said.
Directing II Professor Jim Butchart has the final say in allowing scenes to run, Krueger said.
"I sort of run it as a seminar class," Butchart said. "And that I'm there mostly to give advice and to help the students and to work with them."
Butchart said he thinks theater is a great way for students to be someone they normally are not, and auditioning for a role like this is practically foolproof.
"It's almost guaranteed that you'll get a part in something," Butchart said. "I can't guarantee it, but it's almost guaranteed because we need so many people."
The student directors have to manage the actors, decide on costumes, adjust lighting preferences and turn the scene into a cohesive performance.
Frey said the students have access to help from other students with interests in stage and costume design.
"Luckily, we have another class simultaneous with this class, for the design tech and stage management people," Frey said. "It's an advanced design class. So we have someone from that class doing sets so we can take it up a notch."
Both Frey and Krueger said they look forward to the end result of the class: seeing the entirely student run scenes take the stage, which is set for May 5, 7 and 12.
"People laughing or reacting to something you came up with is like one of the best feelings in the world for a theatre student," Frey said.