International diversity displayed at dinner event
Feb. 19, 2014
by Haley Beets
If your Friday night could use extra culture, the International Student Association (ISA) is happy to oblige. The ISA's annual International Dinner takes place 5:30 p.m., Feb. 28 in the UC Hamilton Room.
The theme of this year's International Dinner is "People, Places and Reflections."
The people mentioned in the title are those who have come to UW-Whitewater from abroad, as well as American students whom traveled abroad. The places are the 44 countries represented by over 150 international students on campus. The reflections part is left up to the individual.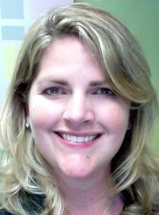 The dinner is sponsored by the International Student Association, The Center for Global Education and dining services. International Student Adviser Alicia Haley said the dinner will reflect the variance in cultures at UW-Whitewater.
"It's an opportunity to showcase the global diversity that we have on campus in a way that's really accessible to so many different people," Haley said. "Sometimes people forget that there are people from other countries here, so let's highlight that."
Diversity will be showcased with singing, dancing, photography and recipes from ISA members.
Guests can expect lively performances from the Chinese, African and Southeast Asian student associations.
The winners of the "People, Places and Reflections" student photography contest also will be announced at the dinner.
Food will be provided by Chartwell's, based upon recipes submitted from international students.
To get a fully immersive experience, international students decorate and host their own tables at the dinner. Guests have the opportunity to sit at a table that represents the country of their choice. The hosts can bring photos, food or souvenirs from their countries to encourage discussion and questions.
Nana Maiga, vice president of the International Student Association, has been planning this dinner since last semester. Maiga is from Mali and met fellow international students at last year's event.
"It's not always really easy to meet [international students] directly, because you can't just see someone and say, 'Oh, that's an international student,'" Maiga said. "When I went to the dinner, that's when I met most of the international students."
The dinner can be a way for international students to meet community members, faculty and fellow UW-Whitewater students in a laid-back environment. Everyone is invited to attend, and semi-formal or culturally inspired attire is encouraged.
Tickets are $13 for students and $20 for the general public. Tickets are available for purchase at the Greenhill Center of the Arts Box Offic, University Center Information Desk and online.
Maiga said it's important to keep an open mind.
"Don't be afraid to ask certain questions, because I know some people might think, 'Oh, they think I'm stupid because I'm asking this question,'" Maiga said. "Stay comfortable, the international students are a very nice group, so any questions are welcome."
The dinner will provide a taste of what the ISA has to offer. If you're left craving more, ISA meetings take place at 5:15 p.m. on Thursdays in Hyland Hall, Room 1301.