Minor Vices ready to 'rock' at UW-Whitewater
Feb. 26, 2014
By Abrielle Backhaus
By Signe Trewyn
Get ready to rock and interact with Milwaukee-based band Minor Vices as they take the Light Recital Hall stage.
Christopher Burns and the band will perform their entire album "Misdemeanors," along with another song titled "Alligator Char."
"Alligator Char" is a piece based on a deck of cards which are dealt to the audience prior to every performance. There is a different performance and different cards every time.
"It adds an element of surprise and creativity for the band and audience every time," Burns said.
"Misdemeanors" consists of 26 tracks one for each letter of the alphabet and has the Haikou titles.
Improvisation is a large part of the Minor Vices' performances, Burns said, and the band enjoys mixing it up.
"The improvisation tends to go on for a long time when the band plays it live and it emphasizes a color explosion," Burns said. "It is a different type of structure for the band to do."
Burns began playing music at eight years old, starting with piano and trumpet and transitioning into the electric guitar.
As Burns grew up, he said he realized music was the only thing he saw in his future.
"My family wondered if I would be able to support myself as I pursed my music career, which is a normal thing for parents to worry about, but they have been very supportive along the way as I've been doing music," Burns said.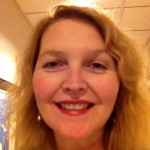 Burns said he continues in music because he enjoys the people he plays with; they inspire him to continue to perform.
"What I love about my job is that I get to think about technology and I think of performing with the band as a social activity," Burns said. "It's a thrilling experience."
Leslie LaMuro, associate director of public events, said the event is meant to be both entertaining and educational.
"They try to have the music complement what they are teaching to the students and the music is textured and layered," LaMuro said.
The Minor Vices consist of Burns, who plays electric guitar, David Collins, who plays tenor saxophone, Seth Warren-Crow, who plays percussion and electronics, Adam Murphy who plays clarinet, percussionist Kevin Schlei, Trevor Saint, who plays glockenspiel and vocalist Anna Schoofs.
The event is at 3 p.m. March 2 in Light Recital Hall at the Greenhill Center of the Arts. Tickets are $3 for students, general public $5 and senior citizens $4.