Album Review: "Satellite Flight: The Journey to Mother Moon"
April 2, 2014
The hype surrounding Kid Cudi's "Satellite Flight: The Journey to Mother Moon" was pretty insane. Leading up to the album's release, it was billed as a combination of all his sounds, from his biggest mixtape "A Kid Named Cudi" all the way up to his latest album "Indicud."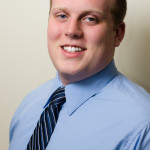 In my mind, this meant a Million Dollar Man style pieced together powerhouse of a rap album.
Unfortunately, "Satellite Flight" did not live up to that expectation.
It's not necessarily that this is a bad album, because it's not, but it's a disappointment.
It's extremely well-produced, which is definitely the strongest feature of this project. A majority of the beats on the 10 song project are enticing, although toward the end they begin to all have a similar sound. They're light and airy, but serious enough to give the listener a vibe they would expect from an album with this title.
The best song by far on this album is "Too Bad I Have To Destroy You Now," which is six minutes of what I expected this entire album to be: Kid Cudi displaying his rapping talents over a classic, dreamy-feeling beat.
"Satellite Flight" is another song that seems to have a classic Cudi feel as well and is easily the best produced song. Match that with its catchy hook, and it is clearly one of the top songs from the album.
Other than that song, however, the album is somewhat frustrating.
In "Too Bad I Have To Destroy You Now" and "Internal Bleeding," Kid Cudi delves a little bit into faith and spirituality. It seems like he is trying to make that the focus of the album, but doesn't carry that out through any of his other songs.
In fact, four songs on the album don't have words at all. It almost feels like a rip off. After highly anticipating "Satellite Flight," almost half of the songs are ones that I will listen to once and skip for the rest of my life.
There is also an issue with sequencing. This is heavily influenced by the fact that four of the songs are sort of general sounding instrumentals, and only two of the songs really follow any sort of consistent subject or feel.
I wouldn't recommend this album to anyone expecting a true rap album, or anyone who was a fan of Kid Cudi's first few albums. But if you're looking for a quasi-spiritual, genre-bending cluster of pretty random songs, give "Satellite Flight" a listen.
2.5 stars out of 5.