April 2, 2014
By Carson Taylor
The Warhawk baseball team began play in the WIAC on Tuesday, splitting a doubleheader with UW-Platteville.
The 'Hawks, ranked No. 9 in the latest Division-III poll, move to 11-3 overall.
In the first game, the Warhawks showcased their offense, putting on a clinic while scoring 21 runs and winning 21-4. The game ended in the eighth inning due to the WIAC's ten-run rule.
UW-W collected 21 hits in the first game, led by junior Mikole Pierce with four. The team hit four home runs and five doubles.
Senior Jared Fon sparked the offense for the Warhawks, hitting two home runs in the game. He now leads the Warhawks with four on the season.
Casey Power, Kyle Haen, and Fon each knocked in four RBIs for the 'Hawks, while Michael Gonzalez and Adam Gregory added three.
Senior pitcher Scott Plaza started and went the distance for the 'Hawks, recording seven strikeouts and walking one. Plaza improved to 2-1 on the season and holds an ERA of 3.91.
The second game proved to be more difficult for the 'Hawks, as they only scored three runs and lost 4-3.
Connor Hurst pitched well for the 'Hawks despite the loss. Hurst threw five and two-thirds,  giving up just six hits and four runs, none earned.
Curtis Morgan finished the game on the mound for the Warhawks and did not give up a hit.
The 'Hawks didn't help their cause defensively, committing three errors in the game.
UW-Platteville scored three in the bottom of the third on a three-run home run over the left field wall by first baseman Zach Demmon.
The Warhawks mounted a comeback in the top of the eighth, scoring two runs to get within one, but were unable to capitalize and left the bases loaded to end the inning.
Tyler Nelson came on in the ninth for the Pioneers to earn the save, had a one-two-three inning.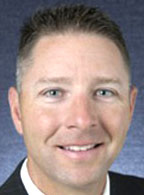 When asked about his expectations for the upcoming season, head coach John Vodenlich expressed confidence in his team.
"Our expectations each and every year start with a conference championship, a regional berth, and a national championship," Vodenlich said. "But the only way we can really work towards that is to improve on a daily basis. So we have these lofty expectations, but our approach is simply to get better day by day."