Festival showcases worldy music
By Jake Prinsen
Argentinean, Turkish and Mali flavors create a blend of musical diversity in four performances featured in the World Music Festival.
The festival will be held on Sept. 17 and for an entire day students can expect to see a wide variety of musical acts around campus.  The free event will host performers coming from as far as Northern Mali and South America.
Treasurer for the Cultural Affairs Committee Brady Kees, senior, is working as a technical director for the festival.
Kees has worked since August to prepare for the festival and hopes students come away from it with inspiration.
"I hope it draws new students to Young Auditorium for the first time," Kees said. "I hope they can take up a new interest. It would be really cool if they would take a liking to it."
Kees also said the students who are putting on the event have worked hard in doing so.
While the event is free, Kees said the quality of the musicians performing is not narrowed.
"Free does not mean bad," Kees said. "It doesn't mean cheap. It's a nice blend. The first band is quite different from the next band, but they each bring their own energy."
Stacy Sherman, a marketing specialist for the Young Auditorium, spent last year helping to plan the event and said she encourages students to come and listen to the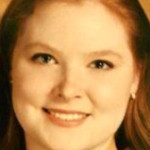 live music.
"It is a way for us to bring music from around the world to campus," Sherman said. "We encourage students, faculty and the community to come to our point on the map and experience live world music."
While the festival is held annually, Sherman noted a few changes from last year. A fourth act has been added, and students may attend with no ticket required.
"We're really excited for this diverse range of performers and that we can offer it for free," Sherman said. "The Cultural Affairs Committee and the University Center are both sponsors for this event along with the Young Auditorium. We've all worked together to bring this event not only logistically but also to offer it for fee."
The live music will begin at 1:30 p.m. with an outdoor concert by the Argentina-based singer/songwriter La Yegros at the UC north mall. No ticket is required.
Erkan Oğur's Telvin Trio is up next at 6 p.m. at the Young Auditorium courtyard. Admission to see this Turkish-folk sensation is free, however, students must reserve a ticket in advance.
At 7 p.m., the sounds of Oumar Konate will be heard from the Young Auditorium Theatre. Konate is from Northern Mali and his musical style combines elements of rock, jazz and hip-hop. Admission is also free, but a ticket is required.
Lastly, Orkesta Mendoza, an indie mambo big-band that combines elements of cumbia and mambo, will perform.