Tragedy strikes in two-day theatre series
By Cuchulainn Quirk
Themes of tragedy and darkness are core aspects of The Tempest and Wuthering Heights. This year's set of plays from the Aquila Theatre that will be returning to the Young Auditorium on Oct. 28 and 29.
Stacy Sherman, marketing specialist for the Young Auditorium, said she hopes students who attend the plays take away "an appreciation for this depiction of literature to stage."
"I would say that the company, Aquila Theatre, has a reputation for being very innovative and very intense at times, which makes their performances very engaging," Sherman said.
The Tempest written in 1610 by William Shakespeare is a tragic comedy centered on a small remote island in which the sorcerer Prospero has conspired to shipwreck the very people who orchestrated his downfall many years before and enact his vengeance upon them.
Thought to be one of Shakespeare's final plays written solely by him, The Tempest is considered, by critics, to be one of his greatest works.
Wuthering Heights on the other hand, is a tragic love story written between 1845 and 1846 by Emily Brontë, famous youngest sibling of the Brontë sisters.  Although newer than The Tempest Brontë's story rose to the rank of classic English literature just the same.
Wuthering Heights takes the audience to the winter of 1801 in England where a man named Lockwood is discovering the captivating story of the nearby manor house called Wuthering Heights through the memories of his housekeeper Nelly who used to work there.
The Aquila Theatre will tour the United States for a month and a half starting in Minnesota and ending up in Arizona.
The Aquila Theatre is renowned for their interpretation of classic literature such as these and because of such supposedly has no problem engaging audiences that don't usually like Shakespearean style plays, according to Stacy Sherman.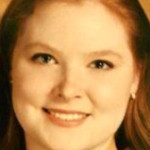 "I think that just by seeing the actors are so passionate in their depiction of the story, you don't even need to listen very carefully to what they are saying," Sherman said. "It's just this dramatic, impactful, well-lit, wonderfully costumed atmosphere.  I think that makes the medium unique and it makes their take on it unique.
The English Department works with traveling theater groups such as Aquila to make sure that the students have access to a variety of different mediums to experience classic literature.
"It's my understanding that we do keep bringing them back every year because we have a great working relationship with them and they tend to have plays on the horizon that match up with what our faculty wants students to see," Sherman said.
Many Freshman English (English 101 Intro to Composition) classes require attendance to one of the plays as part of the curriculum.
Dr. Rossi Ivanova, professor with the Department of Languages and Literature, teaches one of these classes.
"I think it's very important for my students to connect some of the things that we do inside the classroom to what happens outside of the classroom and on campus," Ivanova said.
Her and other teachers use the plays as learning experiences, helping new students immerse themselves in classic literature and storytelling.
"I want my students to get involved with what happens on campus, so as freshmen they feel that they can be a part of what's going on," Ivanova said.
Students in many English and World of the Arts(GENED 110) classes will be provided vouchers for one of the shows. Tickets are $14.25 for students.
Another experience offered by the Young auditorium is "Soundbites." An hour before both plays begin, students can go to an informative pre-show discussion pertaining to the respective event.  Here students can meet the actors face-to-face to ask questions and listen to their perspectives.  Food and drinks will be available to purchase during the session, but the session itself is free of charge.
The Tempest will be performed 7:30 p.m. on Oct. 28 and Wuthering Heights will follow the next day at the same time and place.