RP Outdoors: Climb the winter blues; glide into fun
Living in the Midwest, there is a lot of hype about skiing and snowboarding, but it's something I've never really understood until recently.
In the beginning of January, I went downhill skiing for the first time at Alpine Valley. Located in Sugar Creek Valley in Elkhorn, 30 minutes outside of Whitewater, Alpine Valley offers ski and snowboard rentals, lodging and—most importantly—a variety of snow-covered slopes.
For $60 (ski rental and lift ticket included), I took a two-hour beginner's lesson that taught the basics of using skis to propel down a slope covered in snow. We were taught how to turn, slow down, stop and what to do if we did the inevitable—fall.
An hour into the lesson, I felt more confident than I had ever on a snowboard (last winter's escapade). In other words, I didn't feel as though I was going to plummet face-first into the ski hill as I had while I was attempting to snowboard last winter.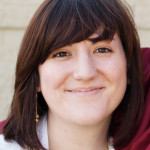 To my surprise, by the end of the two hours, I was skiing down a bunny hill (nearly) effortlessly. Soon after the lesson, I was skiing down some of the beginner level slopes and having a blast. My instructor would have been proud.
Last Thursday night, Feb. 5, I returned to Alpine Valley. I was a little nervous getting back on the slopes but after warming up and getting the hang of being on skiis again, I was back at it.
The trails were well maintained and the staff was friendly. The snow was slicker than the previous day I was skiing, but that just made me travel faster down the slopes.
The resort was also busier than when I went during the daytime. There were a lot of elementary and middle school kids skiing much better than I was. There also was a high school skiing competition taking place on one of the black diamond trails.
I can't rate their black diamond (most advanced) trails because I wasn't ready to try them yet. Although, after watching other skiers come down, a few of them with smiles on their faces, they seem like exciting trails.
For more courageous individuals, Alpine Valley also has three terrain parks, which offer skiers and snowboarders jumps and other fun activities to test their skills.
When you need a break, they have a seating area with fireplaces right next to their cafeteria where they serve a variety of food and beverages.
For those interested in Alpine Valley, visit their website for the resort's hours, weather reports and open trails:
www.alpinevalleyresort.com