RP Outdoors: The 'tail' of a hunting companion
Before I tell my story, I should clarify that "Pie" refers to the name of my dog, not the story of my struggle with pie (as a dessert) addiction. Yes, I have a beagle named Pie – Sweetie Pie to be exact, but just Pie for short.
She's your typical beagle for the most part, always sniffing, snorting and snooping around. She also naps a lot (only under couch pillows too) and snores incessantly. The life of Pie is a pretty sweet one, a life of luxury and excess…and naps.
But when she's not being a big-baby beagle in the house, Pie has some very unique skills. From the time she was a young pup, Pie has been sniffing out, chasing and tracking rabbits.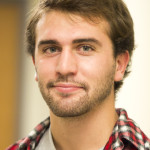 Pie, aside from being my K-9 companion at home, is also the best hunting dog I have ever owned. She has an impeccable sense of smell and even better tracking skills. By nature of her beagle heritage, Pie's hunting skills have been developing over thousands of years – ancient Greeks even mention using beagles for rabbit hunting as far back as the 5th century B.C.!
Pie's instinct for chasing rabbits is in her blood, so I decided to take her out for a little hunting adventure on Saturday afternoon around my home in Sheboygan County, Wisconsin.
The first thing you have to know about rabbit hunting is where to find them (out in the woods, I mean, not in your mother's garden). The cottontail rabbit is the species that presides in southeastern Wisconsin and if they aren't living under your patio, chances are they will make their home in the thick underbrush that decorates the floor of many small forests throughout our region (they like to munch on red-twig dogwood shrubs).
My father, Pie and I piled into our pickup truck and eventually decided on a small section of woods to walk through in search of the ever-elusive cottontails. It didn't take long for Pie to sniff something out. With her nose close to the ground and her body skillfully twisting its way through the thick underbrush, Pie began to wag her tail relentlessly. When a scent excites a dog in this way, hunters refer to it as "acting birdy."
It became apparent that Pie was "acting birdy," but I, being in my
journalistic mindset, was too busy filming and photographing her to pay adequate attention. Pie dug her way deep into a thick brush pile and let loose a howl to indicate that she had indeed located a rabbit.
"There one goes!" My father yelled as I, half in shock and half excitement, flung my iPhone into the snow in an attempt to raise my rifle and find the rabbit. The rabbit, in true Bugs Bunny fashion, tore through the woods and effectively evaded us hunters. In true Elmer Fudd fashion, I effectively lost my hat, phone and dignity all in a matter of half a second.
Pie was not impressed with my poor response time, and she made this clear by chasing the rabbit in an attempt to catch it on her own.
At the end of the day, we made off with just one rabbit – almost enough for a hearty rabbit stew, but that doesn't really matter. I get enough enjoyment watching Pie do what she loves – chase rabbits.