"Happy camping' requires preparation
Birthdays are great, but to me, birthday surprises are even better.
My boyfriend's birthday was coming up and I wanted to celebrate. We had talked all summer about going camping but our dang jobs kept getting in the way. So, I decided why not just rent a campsite for a day and when he gets off of work ill surprise him with a small camping adventure. It should be noted here that I have never tent camped before, and I learned quite a few things during this excursion.
In the Kettle Moraine State Forest, sites can be sold on a first come first serve basis without the requirement of a reservation fee, so I wanted to get there right away in the morning to ensure I had a site for the evening.
This was all hunky-dory until I started driving to Hartford, Wis. to Pike Lake Campground and it began to rain. Not just a cute little summer mist, no, it was a full-out downpour like a cow relieving itself.
•Lesson No. 1 Always check the forecast for the city you'll be camping in, not just your own (should have been more obvious).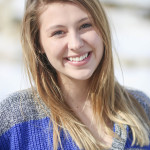 It would pass, or so I thought, I bought the site, for $18, with a hope that those grumpy rainclouds would move along. I drove back to my house to pack and noticed my home soil didn't see even a drop of rain. My spirits were lifted.
Due to the rain I decided it would be best to precook the meal I conjured up instead of taking my chances cooking over a smoking fire ,recently extinguished by the rain. I grilled a couple steaks at home and threw some potatoes on the grill too.
My time was ticking I grabbed the steaks and hit the road. A couple hours later I returned to the site to set up a tent. It appeared the rain had stopped. But the air had turned fall-like. The ground looked dry but the second I stepped out of my truck I had a shoe full of mud. I didn't let that stop me though; camping is supposed to be a little dirty.
•Lesson No. 2 Always wear appropriate attire. This means sneakers or hiking boots, t-shirts, sweatshirts and some ratty jeans; nothing fancy. This is the woods. The raccoons won't be impressed by a tuxedo or Gucci high-heels.
A light mist began to pepper the trees as I set up my tent. Thankfully my tent isn't an old school "find where the rods go" type of tent, nope, it's tension loaded so you just click the pieces in place and Wah-lah: a fabric shelter. I set up a couple more things before driving to pick up the beau.
On the way back to the campground the temperature had dropped from 68 to 60 degrees Fahrenheit and I was not prepared. I had brought a few blankets just in case it got a little chilly but I didn't expect the summer weather to murk us like that. That night sleeping in the tent was a shiver fest.
•Lesson No. 3 Make sure you are prepared for all situations when camping. Bring extra blankets, extra clothes, a bunch of hand warmers or a lasso…to rope in animals to provide extra heat in the tent (the last option is a last resort.)
The next day I realized my grilled potatoes were still on the grill a bit crispy, but despite the weather and my poor organization skills, the night turned out to be fairly successful.
•Lesson No. 4 If you're cooking on a grill make sure everything you put on the grill top comes back off of the grill top. Unless you like burnt food, then by all means let it sizzle.
If you need to plan a camping trip or birthday celebration I'd recommend the Pike Lake Unit in the Kettle Moraine Forest. The lake allows motor boats and ski-jets for fast-paced water fun. There is a beach area for swimming, a picnic area; nine different hiking trails provide a variety of scenery, and there is an observation tower to see the surroundings.
Pike Lake is open year round. During summer, Memorial Day to Labor Day, the forest is open from 6 a.m. to 10 p.m. During the non-summer seasons, the forest is open from 7 a.m. to 8 p.m. The recreation area/campground is on State Highway 60 between Hartford and Slinger, Wisconsin. It is about 25 miles north of Milwaukee, 60 miles east of Madison and 40 miles south of Fond du Lac.