Bro… How to pick a TV series with guys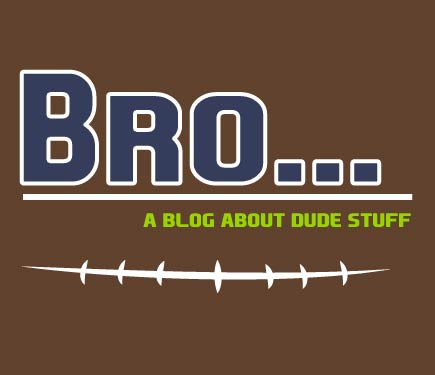 Bro… #1
By Jordan Moser
Hi, my name is Jordan Moser and I'm a senior here at UW-Whitewater majoring in Elementary Education with a minor in English. This is my first semester writing Lifestyle for the Royal Purple and I couldn't be more excited for this experience.
Essentially, when I pick up a newspaper and turn through the Lifestyle pages, I glance at headlines anticipating your typical feminine article regarding clothes, style, recipes and DIY projects. Then I proceed to flip to the Sports section (like so many other guys), confirm that the Warhawk football team won again, close the newspaper and go on with my day.
Maybe it's just me, but I think that the male students on this campus deserve lifestyle hacks, advice and tips just as female students have so readily available. Despite your preconceived notions about this blog, I intend for my writing to interest both male and female readers, stuffed to the max with sarcasm and satire.
So without further ado, may I introduce Bro…, a blog about guy stuff.
College downtime is inevitable, especially for habitual procrastinators like myself. And what is the one mandatory thing that every dedicated procrastinator needs? A TV series.
There are hundreds of shows accessible through Netflix, HBO GO and other sites, but where do you draw the line when deciding if a show is a good one to watch with the guys? Below are a few guidelines that I have developed to spot an adequate man series.
Rule 1: Male Dominated Cast
Every great show needs an edgy and interesting protagonist. If you're going to spend countless hours watching a show with a guy or a group of guys, it's probably in your best interest to choose a series with a number of male characters with strong, unique personalities.
Examples: Breaking Bad, Sons of Anarchy, Entourage, True Detective
Rule 2: A Substance
Yes, I'm talking about drugs and alcohol. From a college student point of view, we can understand that when drugs and/or alcohol is involved in any situation it makes things interesting, so why wouldn't the same thing be true for television? Make substances a part of your series selection if you're a junkie for crazy plot twists.
Examples: Trailer Park Boys, Weeds, Breaking Bad, Boardwalk Empire
Rule 3: Attractive Leading Lady
Guys, let's face it, the issue of the hot actress must be addressed. If you watch the first episode of a show and you don't find an actress semi-attractive, you won't pay nearly as much attention to the plot as you would have otherwise. And let's say the plot turns out to be sub-par, you will still probably end up watching the show just to talk to your bros about that hot chick in that one show.
Examples: True Blood, Shameless, Weeds, Californication
Rule 4: Something Badass
This one is a bit subjective depending on your interests, but who can deny that zombies, spirits, dragons, vampires or any number of similar creatures are badass.
Examples: American Horror Story, The Walking Dead, Game of Thrones, True Blood
This system is not fool proof by any means. It is up to the viewer to decide which series are good and which are not. If worse comes to worst, talk it out with your guy friends then spend the next six hours sitting on the couch, eating Doritos, and wasting your parents money.