Bro… Cooking up a manly game day feast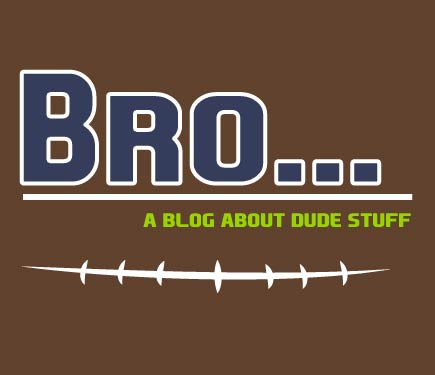 Hang on for a minute...we're trying to find some more stories you might like.
Bro… #4
By Jordan Moser
Staff Writer
Oct. 7, 2015
There's nothing quite like a fall Sunday in Wisconsin. You've woken up, your fantasy football lineup is set, now it's time to throw on your #12 jersey, grab an apron and cook up some game day grub for your Packer party.
What's great about manly, Packer game food is that you don't have to be an experienced master chef to cook it. These five foods can be prepared relatively quickly and are sure to satisfy the combined hunger of you and your guests.
Brats are a Wisconsin staple. With so many varieties available at different supermarkets across the state, you're bound to come across a truly delicious, gourmet bratwurst. To cook brats, boil them first to make sure they are cooked all the way through. If you're looking to add a little extra flavor, boil the brats in beer and add in some sliced onions. This only takes maybe three or four minutes. If the ends of the sausage casing start to break, take them out of the water immediately. Finish them off on the grill, then serve them with a generous helping of sauerkraut as a nod to our German ancestors.
Chicken wings and football go together like Clay Matthews and sacks, like Tom Brady and Robert Kraft, like Jay Cutler and the ground. In addition to being incredibly tasty, wings are very easy to make. Simply buy a bag of frozen chicken wings, prepare them according to the directions on the bag, and throw them in a slow cooker with your choice of wing sauce. Buffalo sauce and barbecue sauce are the two standbys, but don't be afraid to get creative. Also make sure you don't forget the napkins and ranch!
In Wisconsin, we like cheese. It's that simple. That being said, making nachos for your Packer party is probably the most reliable way to satisfy your fellow cheeseheads. There are two ways to go about this. The Velveeta and Rotel route is probably the easiest if you want queso dip as opposed to a more traditional style of nachos. Simply melt down a box of Velveeta cheese product and add one or two cans of Rotel (diced tomatoes and peppers).
Another way to do nachos is to put your tortilla chips on a baking sheet, cover them with shredded cheese, bake them to melt the cheese, and dip the chips in salsa and guacamole.
Without a doubt one of the most underrated football foods is burger sliders. Combine the very basics, ground beef and cheese, to bring you a delicious game day snack. Form you patties smaller, yet thicker than you would with traditional burgers. Throw them on the grill and top with a slice of cheddar or pepper jack cheese for a little extra flavor.
Nothing compares to a hot bowl of chili on a cool fall afternoon. Brown your ground beef, add your tomato sauce, cooked beans, chili powder, onions and peppers. Let it simmer for about an hour and top your bowl with cheese, sour cream and oyster crackers.
Of course, a Packer game without cold beer isn't a Packer game at all. Be sure to stock the fridge a few hours before game time.