Bro… Tailgating necessities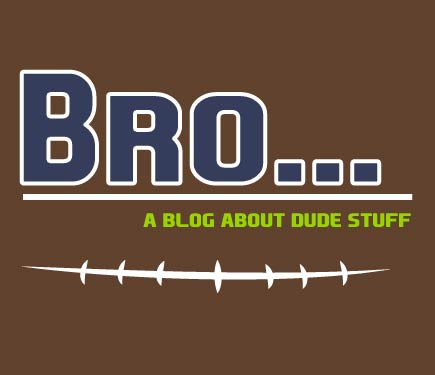 By Jordan Moser
Oct. 25, 2015
With tailgating season winding down and the weather getting colder, there are still a few weeks left in the year to participate in a tradition valued almost as much as football itself.
In Wisconsin, tailgating is more than just a pregame meal. Tailgating is a chance to make new friends, and to celebrate the culture of sports fandom. In order to have the best experience possible, remember to bring the following commonly forgotten items to your tailgate party.
This past weekend, my friends and I took a road trip down to Champaign, Illinois to watch the football matchup between the University of Wisconsin and University of Illinois. We arrived at the stadium, began to unpack our coolers and set up the table to play beer pong, when we realized that we forgot to bring water. We had nothing to fill our cups with so, to our dismay, we were forced to play a different drinking game. While this is indeed tragic, water can serve many purposes for your tailgate. It is really important to stay hydrated especially when drinking is involved, so be sure to throw a couple of bottles in your cooler.
It would really be a shame if you go through all the work of packing the grill, buying the brats and burgers, just to realize that you forgot to bring a lighter. Matches are not very reliable especially with the unpredictable wind. Bringing a long grill lighter will make your grilling experience much easier when it comes time to cook the food. Also, if you are using a gas grill, be sure to check the propane levels of your tank. Similarly for charcoal grills, don't forget your bottle of lighter fluid.
Can one think of a more disappointing scenario than having a downright ridiculous quantity of beer and not being able to drink it? Wisconsin natives shudder at just the thought of such a tragedy, which is why it is important to remember to bring a bottle opener for all of your beer drinking needs. Even if you are drinking out of cans, you are bound to meet someone who is in need of a bottle opener so be sure to pack one before you leave for the game.
Part of being a responsible pregame party host is cleaning up after yourself. Probably one of the most commonly forgotten tailgating items, garbage bags are an absolute necessity. Bringing a few garbage bags will make it much easier to properly dispose of your beer cans, plates, and napkins.
Tailgating parties are only as fun as you make them, so find your spot early and make a full day out of it. Most of all, enjoy yourself, make some new friends and whatever you do, don't forget the game tickets!