Protesters should remain cautious at Trump event
March 29, 2016
When I first heard the news a week ago that Republican presidential candidate Donald Trump was scheduled to make an appearance in my hometown of Janesville on March 29, I was surprised.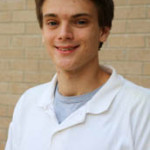 Without getting into politics, I thought it was interesting that not only Donald Trump, but also Ted Cruz were scheduled to visit my hometown to speak about various political issues and offer more of a direct look into the current phase of the 2016 presidential campaign.
My interest was mixed with a good deal of skepticism as well, given that many of Trump's rallies and speeches have been ridden with altercations between protesters and supporters. So naturally, I wasn't too fond of the idea of any of that going on back home.
Last week, Janesville resident Nichole Mittenns started a Facebook group to peacefully protest the Trump rally scheduled to be held at the Janesville Conference Room in the Holiday Inn. She reported to the Janesville Gazette she expected approximately 100 people to respond to her invitations to join. However, more than 1,200 people joined the group within the first day. More than 1,000 protesters are expected to appear at the rally. Many of these protesters will be asked to remain outside the building.
The Janesville City Police Department plans to have 24 officers present at the event, with eight officers inside the conference room and 16 officers positioned outside. The Janesville-Beloit-Rock County Sherriff's joint Mobile Field Force also plans to be there, and the Wisconsin Army National Guard is reportedly on call for this event, but is not scheduled to actually be present.
Mittenns posted on her Facebook group's page that any protesters whom are planning to resort to violence should stay home, and all other protesters should be considerate and be prepared to leave if things turn violent.
Needless to say, this news was all rather unsettling, given that many upset citizens in my hometown are preparing to protest an event which will be filled with many opposite-minded Trump supporters.
Again, with all political issues aside, my real opinion on this matter is that in situations where a large number of protesters plan to appear at any event where violence and harassment is nearly all but expected to occur, that it is best for anyone considering going to the event to be very cautious, and to be ready to leave at a moment's notice, should things erupt into essential chaos and hate speech.
I am all about the idea of free speech and the right to peaceful protest, and as long as protesters and supporters remain civil, everything is fine. The real issue arises when violence and hate-speech ensues, which is just not ok.