Phase 2: Laptops
ICIT launches new Wi-Fi connection process
Hang on for a minute...we're trying to find some more stories you might like.
A new Wi-Fi connection method debuted this fall, thanks to the Instructional Communication & Information Technology department's (ICIT) in efforts to manage a growing student body.
Process improves security
"We've put a system in place to manage the 21st century load," ICIT communications specialist Ben Kroeplin said. "A big reason is security. It's our duty to ensure the safety of our wireless network on campus."
The new connection process was  a project that was worked on over the summer and was introduced to campus during the first week of classes.
"We're trying to break up this process in phases so it's more manageable on our end," Kroeplin said.
Students wary of new method
Some students say the new laptop Wi-Fi connection process is fairly straight-forward.
"It's quick, it's good, it works," freshman David Heim said. "My roommate and I were confused for a bit, but once we got connected, it was very easy."
But not all students have not found the process to be so simple.
"It was very easy with my phone because it was already connected," graduate student Colin Lang said. "But I got a new laptop, and that was very difficult to connect to the Wi-Fi."
Lang said the new connection process for laptop computers is much different than it used to be, and there's a lot of waiting around for system registration now.
"I haven't connected on my laptop yet," junior Bridgid McGuire said. "It worked with the Wi-Fi normally for a couple days, and then it stopped. I have to go back and figure it all out."
McGuire said she is currently using a Wi-Fi hotspot on her phone to connect to the Wi-Fi with her laptop on campus.
Experiencing issues? Try this:
For students experiencing issues, the Help Desk is available to work through the connection process with them, Kroeplin said. Students can contact the Help Desk at [email protected] or (262)472-4357.
Full Wi-Fi documentation and connection instructions can be found at: http://www.uww.edu/icit/services/network-connectivity#tab_TrainingDocumentation
"We're here to help students with this transition," Kroeplin said. "ICIT recognizes this is a noticeable transition for many students, and we appreciate their patience."
About the Writer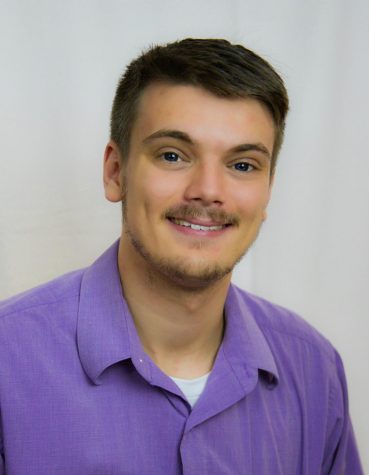 Brad Allen, Assistant Copy Editor