SweetSpot celebrates 10 years
Cafe owner recalls 'amazing' decade
Hang on for a minute...we're trying to find some more stories you might like.
Lacey Reichwald didn't anticipate having a baby just 11 months after taking over as owner of the SweetSpot Cafe in 2008. But she has blended motherhood and business in an intimate way.
"My daughter was basically raised here [The SweetSpot Café] and knows more about coffee than any 6-year-old should ever know," Reichwald said.
The SweetSpot Café, located at 226 W. Whitewater St., celebrated its tenth year of business on June 15. The SweetSpot Café was originally opened sisters Linda and Lori Platner on June 15, 2006. Reichwald started working at the SweetSpot in September 2006.
Reichwald graduated from UW-Whitewater with an Interpersonal Communications degree in 2008.
"I really fell in love with the Whitewater community," Reichwald said.
Her mother and business partner, Karen Moline, had always wanted to open a bakeshop with her daughter. That dream became a reality in 2008.
Linda and Lori Platner had quietly considered selling the SweetSpot for several months, and Reichwald bought the Sweetspot in December 2008.
"A few months after we bought the business, my husband and I found out we were going to have a baby," Reichwald said. "Everything changed very quickly."
Reichwald and her husband worked 18-hour days until she was eight months pregnant. She went on maternity leave in November  2009, and their daughter Althea was born shortly thereafter.
Reichwald said she held her daughter in a baby sling while she worked and Althea slept through the sounds of coffee makers.
Moline began making cakes behind the counter after hours, and eventually cake orders outgrew its original space.
"It really took off," Moline said.
Reichwald and Moline decided to buy a building located at 1185 W. Main St. to expand their cake and bakery business into in December 2013.
"Without my mom, we wouldn't be where we are now," Reichwald said.
Regular customers Lyle and Dawn Hunter are known at the SweetSpot as "Nana" and "Buppa."
Reichwald described the couple as "coffee shop grandparents" to Althea and would spend time with Althea while Lacey worked.
Dawn Hunter said it has been a wonderful experience because she and Lyle  have no biological grandchildren of their own.
"I met Lacey when she took over [The SweetSpot Café]," Dawn Hunter said. "She was very smiley and had sparkly eyes, and can  make you feel important."
After the Fourth of July parade this year, all community members were invited to attend a gathering and have a slice of the "Anniversary Cake" at the SweetSpot Café.
The SweetSpot has kindled many romances and lasting friendships.
Peggy Race, a frequent customer and close business partner of Lacey's, met her husband there. Peggy and her husband hosted their wedding right across the street from the SweetSpot Cafe, in Cravath Lakefront Park.
"I love being a part of this community," Reichwald said. "I love seeing it as a hub for people to meet."
It is little known, however, that the SweetSpot Café is haunted, according to Reichwald.
"Her name is Ruby," Reichwald said.
The building was originally a hotel, before being remodeled into a bar. The building was later vacant for many years until the Platner sisters opened the SweetSpot Cafe.
Ruby, a bartender who worked in the old building in the '60s and '70s, would cut patrons' hair and offer food to customers in exchange for help washing dishes, Reichwald said.
A few specific instances of intrigue that were mentioned:
There was an old chalkboard that hung behind the counter of the SweetSpot Café. One night, the chalkboard flew across the room and into a wall. Three employees all witnessed the event, according to Reichwald.
Reichwald was working with a barista behind the counter when they both felt a cold breeze and smelt a strong perfume that neither of the two was wearing.
During a heavy rainstorm, Lacey's husband, "who didn't believe in ghosts," went into the Café to retrieve some documents. He claimed he heard loud music playing all throughout the Café, without any source of the sound. The music was a Frank Sinatra song. Confused, Lacey's husband yelled out to "knock it off," and the music abruptly ceased. "He ran out of there pretty quick," Reichwald said.
Moline said while working alone late at night to bake cakes and pastries, water faucets turned on by themselves, doors would open and shut on their own, the motion-activated lights would turn on without any person moving through the hallway, and there was a strong scent of perfume.
One customer whom had worked in exchange for food and a haircut from Ruby once told Reichwald, "I can still feel Ruby in here."
But it's not only past lives that surround Lacey Reichwald, but also the promise of keeping others' dreams alive.
"Lacey has a good business sense and great ideas that my sister and I knew would take our model to the next level," Linda Platner said. "We are both very proud of what Lacey and Karen have done to grow the business and keep our dream alive over the last eight years.
About the Writer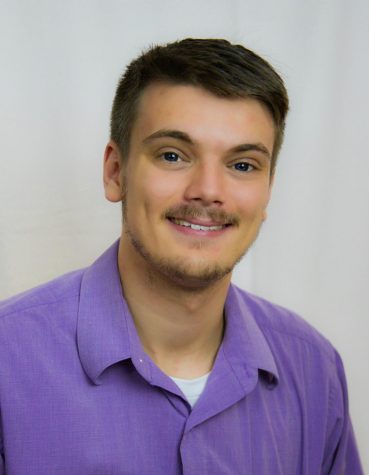 Brad Allen, Assistant Copy Editor