App Review – "Polytics"
Hang on for a minute...we're trying to find some more stories you might like.
The goal of the free app "Polytics" is an admirable one: Encourage civil and insightful political debate among U.S. citizens within a chat system that is easy to use. But the responses it's been getting from users is far from insightful.
Reading through the chats between some users makes it tempting to pop a bag of popcorn and sit back to watch the politically driven conversations unravel into complete verbal showdowns.
Upon logging in, users can browse and respond to popular chat threads, called "Ticks." Users can save "Ticks" as favorites or create their own "Ticks" to discuss politics with other users.
Many discussions within the "Trending Ticks" tab cover a range of provocative topics such as Obamacare, each presidential candidate's immigration and foreign policies, the U.S. National Debt of $20 trillion, or a random conversation about a recent Bollywood [Indian] film titled "Rustom."
The comments on the "Rustom" thread are solid gold, such as: "Reading facts on Wikipedia, very interesting" and "how does this app work?"
But that topic was totally irrelevant, considering the Aug. 12 film has absolutely nothing to do with politics. This sums up how I imagine many Americans must feel about this year's election: They are tired of hearing about it, and they'd rather talk about literally anything else.
It takes away the point of this app, to some extent, if its users are tired of discussing politics.
However, some users seem to be taking the conversations seriously and engaging in reasoned debates of their own.
One thread which asks "Why support Donald Trump?" incited meaningful conversation. At least, until it derailed 10 comments down. But some interesting political thoughts and opinions were presented initially:
• The president can change how the world views Americans.
• We should examine and talk about all branches of government and not just the president.
• Party balance within the government overall is important.
That's when the comments suddenly claim that Trump is secretly controlled by Vladimir Putin.
Another app that allows users to  share their opinions through polls  is "Show of Hands." This free app presents political topics and allows users to respond and view statistics on how other users responded.
One poll asked if users supported a claim by an analyst of federal campaign finance filings that Trump's campaign has paid $8.2 million to businesses owned by his family, totaling 7 percent of what Trump's campaign has spent overall. Two-thirds of respondents said this was unethical.
I scrolled further to notice subjects like "Are your caffeinated beverages more often cold or hot?" and "Do you celebrate your birthdays with more than five people?"
I would bet those users rejected Monday night's debate: 'I'm tired of hearing about this nonsense, can we just turn off the debate already and go back to watching the football game, Grandma?'
Polytics has a respectable goal, and I commend the app's creator for their idea. But given it's poor response among users, I'm rating "Polytics" at 2 stars.
About the Writer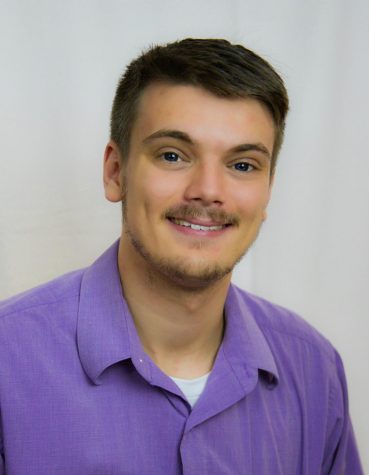 Brad Allen, Assistant Copy Editor