Pacific free trade spawns controversy
Free trade agreement raises concerns over workers' rights, global environment, job loss
Hang on for a minute...we're trying to find some more stories you might like.
Although incomplete, the Trans Pacific Partnership (TPP) free trade agreement could revive struggling foreign economies and would cause an increase in Wisconsin's dairy industries' manufacturing and trade.
The TPP is a trade agreement between the U.S. and nine other countries that calls for lower labor costs and expansion of trade through increased market access.
Currently the countries negotiating the deal include the U.S., Australia, Canada, Japan, Malaysia, Mexico, New Zealand, Peru, Singapore and Vietnam. These countries represent 38 percent of total global economic activity, according to the Communications Workers of America.
What do we know so far?
Little is known about the TPP, aside from information that has been leaked. Specific details have been kept out of public record, and backers want to rush it towards a vote in Congress, according to the Communications Workers of America.
"It's not unusual for exact details to not be leaked, because these deals are negotiations between governments about market access," Department Chairman and Associate Professor of Economics Jeff Heinrich said. "For example, we tell Japan we want access to their market and lower tariffs and goods, and in exchange we'll give them more access to our market."
Journalists, businesses, public interest groups and the majority of Congress have been denied access to the negotiating texts. However, 600 corporate advisors, including Verizon and WalMart, have been given access. The text will not be released until four years after the talks have concluded or a deal has been reached, according to  Communications Workers of America.
Although official details of the deal remain under wraps, official statements on what negotiators hope the TPP will accomplish can be found at: http://ustr.gov/tpp.
Effects on local industries
The TPP would have a positive  impact on Wisconsin's overall economy. Foreign countries seek American dairy products. Wisconsin's dairy industry would see an increase in exports if the deal is passed, according to Heinrich.
"These increases are very small in a proportional sense," Heinrich said. "In some cases, they're less than a percentage point of a difference."
Information compiled by the United States International Trade Commission suggests Wisconsin's dairy industry would see an 18 percent increase of $1.8 billion. But the wheat industry will see an 8 percent decrease in income and 0.7 percent decrease in employment.
LGO Group International, a private holding company based in Franklin, Wisconsin, works with manufacturers  in the United States and abroad to create business portfolios and increase quality of customer services.
"I don't think [the TPP] will have a huge impact on us," CEO of LGO Group International Bill Osborne said. "Most of my business occurs with people with specialized skills."
Osborne said products range from zero to 60 percent tariffs, and that tariffs in the U.S. tend to be lower than in foreign countries.
Tariffs are taxes placed on products, such as steel or textiles, that are brought into the U.S.
Osborne said the cost of bringing materials into the U.S. has risen from $600 to $6,000 per container.
"Shipping has gotten pretty expensive," Osborne said. "Some people say corporations don't pay enough tax. I say corporations pay way too much tax."
Effects on the nation overall
Heinrich said the effects of the TPP would depend on "who you are in the economy," and that the system would create both winners and losers.
"In the large scale of jobs in the United States, the TPP is not a big deal," Heinrich said. "Trade agreements get a lot of attention because they come with them this sense of 'us versus the foreigners.'"
Domestic automotive manufacturing industries are expected to see an employment decrease of 0.3 percent, according to the United States International Trade Commission.
"In an industry that employs 200,000 people, that's 600 jobs," Heinrich said. "They won't necessarily be moved abroad. It might simply be shrinkage of U.S. producers while foreign producers expand."
Concerns for China's economy
Chinese officials and corporations oppose the TPP, which may threaten China's trading network in Asia.
China has been excluded from negotiations because the U.S. does not want to allow China to dictate the details of the deal before it's passed.
"They're [China] seen as a less-than-friendly trade partner. The way the rules are set, the Chinese will have to take it or leave it," Heinrich said. "China will probably experience some diversion of trade as some production moves to other countries."
Humanitarian concerns
The TPP calls for lower labor costs and decreased tariff rates. This might allow foreign manufacturing companies to abuse their workers more easily without foreign interference, according to the International Labor Organization.
"If we imagine a country where labor protections are very weak, like Vietnam, then that's a country where concerns are raised," Heinrich said. "If you believe workers in Vietnam are likely to be abused, then you're expanding the employment of these abused workers."
International lawsuit concerns
The North American Free Trade Agreement (NAFTA) gave companies in Canada, Mexico and the U.S. the right to file lawsuits against foreign governments over protectionism if regulations hurt their profits. Taxes or tariffs are sometimes placed on imported goods to block certain countries' industries from competing with domestic trading markets.
"This is bad, because it gives domestic industries the ability to price gouge domestic consumers," Heinrich said. "But domestic industries claim they're saving jobs."
About the Writer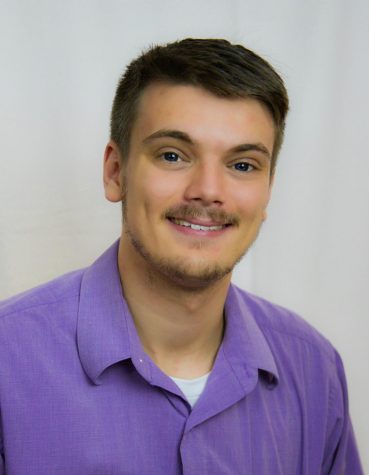 Brad Allen, Assistant Copy Editor