UW-System to review learning tool vendors
Contract with D2L will expire in 2018
Hang on for a minute...we're trying to find some more stories you might like.
Hours of paperwork and research will soon require the attention of UW-System administration as it begins to look into optional learning management system vendors to serve UW-Whitewater's students and staff. On June 30, 2018, the UW-System's contract with Desire2Learn (D2L) is set to expire.
"The UW-System has been using D2L for quite a while, since the early 2000s," Director of Learning Technology Nicole Weber said.
The UW-System is currently getting ready for the Request For Proposal (RFP) process, in which the UW-System administration gathers the needs of various audiences that use D2L.
The audience includes students, professors, tech support staff and training staff.
"They want due diligence," Weber said. "They don't want to just sign the same contract. They want to make sure they're working to meet the needs of all audiences."
An anonymous survey was opened to students and faculty from Oct. 10 to Oct. 14.
"They'll need a couple weeks to analyze all the data from the survey," Weber said. "Then they'll use that data to inform the RFP, which will hopefully go out to vendors in January of 2017."
Once the information is available to vendors, different learning management service developers will analyze the data before applying for a proposal to be the next UW-System learning management program.
The exact number of potential vendors was not immediately available.
"The real key is that once all vendors send in their applications, the UW-System will come up with a top list of vendors, and hopefully make a decision by April 30 of 2017," Weber said. "In that deciding process, they'll want to gather voices from the different campuses, but it's unclear how they will want to do that."
Interim Director of Communications for the UW-System Administration Stephanie Marquis declined to comment on the RFP process because no exact details have been finalized yet.
"The UW-System is focused on having a system that best fits both students' and instructors' needs," Weber said. "Everybody really wants to make sure a tool is chosen that supports increasing students' success and engagement."
UW-W students are generally pleased with the educational services offered through D2L.
Junior Eliah Nelson said he hopes the UW-System will decide to renew its contract with D2L in 2018.
"With the [D2L] interface, everything is simple and well laid-out," Nelson said. "I like how professors have all class information available in the content folder, and the dropbox makes it easy to turn in assignments."
Sophomore Marissa Thoms said D2L is a useful tool for students to use to discuss assignments online.
"I like the online quiz system, and also the discussions board, we can talk about assignments with the professor," Thoms said.
Thoms hopes the UW-System finds a vendor that offers a feature similar to Google Drive that allows students and instructors to collaborate and work on group projects online.
About the Writer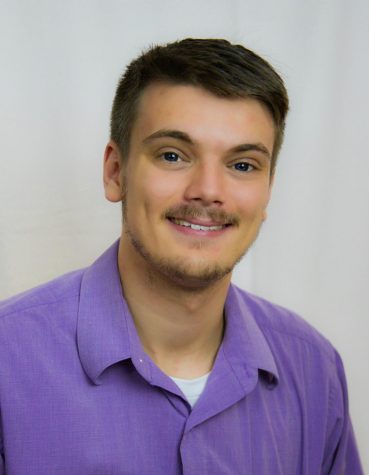 Brad Allen, Assistant Copy Editor