Battlefield 1 is raw and emotional, simulates real war
Review of the Battlefield series' newest first-person-shooter video game
Hang on for a minute...we're trying to find some more stories you might like.
You're lying on a bed in a field hospital, disturbed by nightmares. A hand reaches out to wake you, and your eyes flash open. The ground is scorched and barren, soaked with blood and littered with bodies.
You're on the front line in France in 1918. Your squad is fighting for their lives against German soldiers with bayonets, shovels and spiked clubs. A German trooper charges at you with his bayonet raised, but you gain the upper hand. An artillery strike rains down, obliterating everything.
"Battlefield 1" is a first-person-shooter video game unlike any other. The game is the most realistic war game I've ever played, and although it is entertaining for trigger-happy couch-potatoes like myself, it does what no shooter game ever has: Simulate real war.
Story mode
The story mode is raw and emotional. All five 'War Stories' campaigns will leave you in disbelief about the absolute waste that was World War One. These missions remind gamers that real men died overseas 100 years ago.
The story mode focuses on the wartime experiences of a foul-mouthed British landship (tank) driver, a witty American gambler testing his mettle as a biplane pilot in the British Royal Air Force, twin brothers fighting in the Alps Mountains in an Italian shock trooper unit, a grizzled Australian veteran of the Boer War storming the beach of Gallipoli in Turkey with a sixteen-year-old boy who falsified his enlistment records and a quirky British officer and brave Bedouin (Arabian) woman leading a group of rebels against the Ottoman Empire in the Sinai Desert.
Multiplayer gameplay
The multi-player has two modes: Operations and Matchmaking.
Operations take about an hour to play and accommodate 128 players, who either attack or defend the front line. The defending force has a simple objective: Dig in and fight like hell. The assaulting force has the grueling task of storming the trenches and trying to push back the enemy line several times before claiming victory. This is incredibly captivating
and dreadful.
Matchmaking is more laid back. Two teams of 20 people face off in a classic all-guns-blazing-to-score-points style of gameplay. This mode feels more like "Call of Duty" as you run around with a sniper rifle getting headshots and tea bagging scrubs.
In "Battlefield 1," you're supposed to feel the fear of being on the front line, but you're also reminded here and there that this is actually just a game based upon real, historic events and the millions of people who died fighting. I feel that's the overall theme: To honor the fallen while still having fun.
Final rating: 5 stars and a standing ovation
About the Writer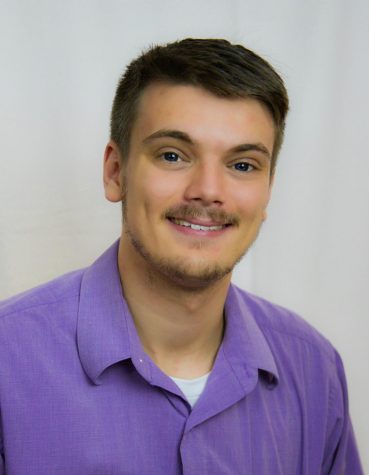 Brad Allen, Assistant Copy Editor