Hallowed Hagglers
Local businesses expect sales boost on Halloween weekend
Hang on for a minute...we're trying to find some more stories you might like.
Many business owners in Whitewater agree that Halloween is a great time of year for their businesses. Some even say that it is their favorite time of the entire year.
Whether you're going out to get bottle-blasted with friends and following up with breakfast the morning after to sober up, or going trick-or-treating for a family-friendly, festive night out with your children on Ghoul's Night Out, local businesses will benefit.
Pumpers and Mitchell's Bar, 158 W. Whitewater St., will host a Halloween-themed event on Oct. 28 and 29 called "Freakend." This event includes a costume contest, DJ performance and beer pong.
"It [Halloween] is my favorite holiday of the year," Curt Patrick, Pumpers and Mitchell's manager said. "My whole staff dresses up, and it's always a lot of fun."
With a surge of students flooding to the bars to drink on Halloween weekend, Patrick said there's increased potential for underage students to attempt to use fake IDs to get into the bars. Having everyone dressed up in costumes can make it harder for bouncers to identify people of age, he added.
"People coming in with face paint makes it more challenging to ID them," Patrick said. "We generally ask people to bring two IDs."
Tyler Sailsbery, owner of The Black Sheep, 210 W. Whitewater St., and Casual Joe's, 319 W. James St., said his business will most likely benefit from Halloween weekend.
"People always go out and have a good time," Sailsbery said. "It's fun when people show up in costumes."
Sailsbery added that the many bars located downtown are a huge attraction in Whitewater.
"The bars benefit the most on Halloween weekend, and Jessica's always benefits on the Sunday morning after," Sailsbery said.
Sailsbery said he believes the boost in revenue is due to a multitude of events going on in Whitewater during October, such as Family Fest, Homecoming and Halloween.
Giving back to the community
Walgreens, 1041 W. Main St., will host a canned goods donation on Halloween. All canned goods brought in by families while trick-or-treating will be given to The Old Armory, located at 146.
W. North St.
"It's always nice to see kids and families come in with costumes and give back to the community," Walgreens manager Monica Hacker said.
Walgreen's has candy, face-painting kits, costume accessory kits and pumpkin carving kits for sale.
Hacker said Walgreens may see an increase in over-the-counter drug sales, such as pain relievers or cold medicines, partly due to the festivities and partly to flu season.
About the Writer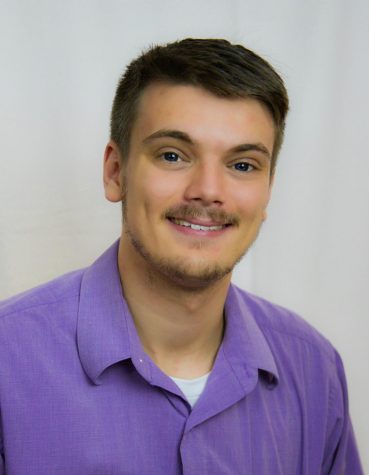 Brad Allen, Assistant Copy Editor