Professors caution skepticism on tax policies
Nominees' ideas differ sharply
Hang on for a minute...we're trying to find some more stories you might like.
Only two things in life are certain: Death and taxes, according to Founding Father Benjamin Franklin.
While the reality of paying taxes is certain, the prospect of whether the winner of this year's presidential election will be able to implement the full details of their taxation reform plan remains to be seen.
Republican presidential nominee Donald Trump has proposed cutting corporate and business tax rates from around 39 to just 15 percent, whereas Democratic presidential nominee Hillary Clinton has proposed a increasing taxes for wealthier Americans and decreasing taxes on the middle and working classes.
Libertarian presidential nominee Gary Johnson has proposed a "simpler" tax code that determines one's tax burden based on how much they spend, rather than how much they earn, and Green Party presidential nominee Jill Stein has proposed a "significant" tax cut for middle and working class Americans and increasing corporations' tax rates from 35 to 60 percent.
"The tax policies are broadly consistent with the orthodoxy of each party," said Jeff Heinrich, Chairman of the Economics Department and Associate Professor of Economics.
The Republican position is that too much government spending is wasteful and requires higher tax revenues, according to Heinrich.
The Democratic position favors more government spending, with higher taxes upon corporations and wealthier Americans to pay for government programs, according to Heinrich.
The U.S. corporate tax rate is currently set at 38.9 percent, the third highest corporate tax rate in the world, according to Trade Economics.
"This is a lot higher than many other countries, and it inspires a lot of tax dodging behavior," Heinrich said. "Lowering the tax rate on corporations might actually bring in more revenue, since corporations would then spend less money on efforts to dodge high tax rates."
Heinrich said he believes the government should not tax corporations so much. "The money goes to someone, he said, "so you should be taxing the owner's income."
Professor of Economics Russ Kashian said the challenge for small businesses in Whitewater isn't taxes, but rather competitive opportunity and getting students engaged.
"Retail and restaurants are challenged trying to get students to visit their stores," Kashian said. "We need to stress a community in which students are engaged."
Tax cuts for businesses are politically unpopular, but they are good, said Sara Walker, Chief Economist of Associated Bank, based in Milwaukee. "They result in businesses having more money to invest and to be more competitive on a global scale."
Walker said she thinks the answer to reducing national debt is overall economic growth, and that tax cuts would help stimulate the economy.
Promising lower taxes is not a new idea. It's a prospect that's been tossed around by politicians for years.
"Nobody wants to campaign saying 'I'm not going to do anything,'" Assistant Professor of Political Science Eric Loepp said. "Nobody wants to say 'let's keep things the same.' Nobody is thrilled with that. One thing that appeals to voters is saying 'I'm going to lower your taxes.'"
Some reasons why various politicians propose either raising or lowering taxes include strengthening the economy and tackling the unfathomably large national debt.
The U.S. national debt has risen to $20 trillion this year, with $600 million being added every day due to the national budget deficit, Loepp said.
The rapidly mounting U.S. debt of $20 trillion is only a portion—25.6 percent, to be exact—of the estimated 2016 U.S. Growth Domestic Product (GDP) value of $78 trillion, which has risen 2.9 percent in the third-quarter term of this year and makes up 22.5 percent of the global GDP, according to World Bank and the Bureau of Economic Analysis.
Walker suggests the gap between the national debt and overall U.S. GDP is much greater. The national debt is only three percent of the U.S. GDP, Walker said.
"You could have a $20 trillion debt, but if it's only one percent of the GDP, it may not be a huge threat," Loepp said. "But if the debt is equivalent or twice the size of the GDP, that's a huge, huge issue."
As far as poll calculations are concerned, it's either Hillary Clinton or Donald Trump that will take office, with the Libertarian and Green parties both polling at single-digit numbers, well below the percentages required to attain a majority vote.
Whether Trump or Clinton's policies would go through depends on what happens in the legislature.
If the Republicans retain control of the House of Representatives and the Senate, then "maybe they'll be able to push through all their dreams and wishes," Heinrich said. But if the Democrats take the Senate, then Trump will have to deal with a  Congress that's generally uncooperative.
"If Trump gets elected, that'll  be one of the last things you hear about," Heinrich said. "That administration, in its first 100 days, is going to be about all kinds of other things than the nitty-gritty details of tax policy."
Democratic policies will likely have to go through a Republican controlled House of Representatives, and Clinton will have to make compromises, Loepp said.
Loepp said it's important to consider all sides, but voters should be somewhat skeptical.
"Candidates do two things when they run for office: They make assumptions, and they oversimplify," Loepp said. "Candidates are not trying to lie, but voters need to be skeptical and take a big grain of salt with this kind of stuff."
"Clinton says her plan is going to lower the debt, and Trump says his plan will lower the debt by helping the economy to grow," Loepp said. "Well, Hillary Clinton's plan will work if eight other things happen. When people ask Trump how he's going cut taxes significantly and not run up a huge debt, he argues that cutting taxes will stimulate growth and bring in more net money. There's a tendency to be overly optimistic."
So how would federal tax reforms affect students and citizens in the Whitewater community?
The short answer: It won't.
"The President has less impact on our lives than state representatives and officials," Loepp said. "State taxes affect the middle or lower class more directly."
But it's not exactly that simple, because state tax policies can sometimes be altered in accordance with changing national tax policies, according to Loepp.
"There's where that big grain of salt comes in," Loepp said.
"Younger adults are the least likely group of Americans to vote because they think the election won't affect them, and I can understand that to a degree," Loepp said.
"But all these things do affect you. If you have a job, you're paying taxes. It's important to educate yourself and do your own work. Read different reports and summaries, check out different media sites, learn about the issues and go vote."
George W. Bush signed off on a tax rebate around a decade ago, in hopes of stimulating economic growth. But the rebate cultivated little growth when many Americans chose to save that money instead of spending it.
"When it comes to windfalls like the Bush tax rebate, there's some of both spending and saving." Walker said. "When people are unsure, they tend to save some of that money, but certainly some of it will also be spent and will stimulate economic growth."
What about college costs?

Clinton wants to make college education more accessible by increasing federal and state aid to universities across the country. One way to support this plan is lowering taxes to put more money into people's pockets.
"Even if students have more money to spend on college, that doesn't directly translate into more professors and classrooms," Heinrich said.
Instead of trying to give people more money to spend on college, Heinrich says the solution is lowering the cost of college in general.
Kashian expressed strong agreement to this notion as well. He said that what matters more than putting extra money into the economic system is "working more with the money you already have."
What kinds of taxes do we pay?

There's a tax for everything, some say. There is Federal Income Tax, State taxes, fuel tax, city taxes, real estate taxes and general sales tax.
"Sales tax is a tough thing because it affects us all, nobody wants to raise taxes, and they tend to hurt the lower class more," Loepp said.
Money raised for through Federal Income Tax (FIT) pays for 40 percent of the U.S. federal budget each year, according to Lecturer of Tax Accounting Bob Meyers.
"The FIT is extremely complex," Meyers said. "There's a lot of talk of trying to simplify the process, and I'm a fan of that."
Taxes affect us all every day of our lives, Meyers said.
Real estate tax is not levied by the federal government, Meyers said. Tax authorities all pool their money together and assess real estate worth, then divide the sum of all budgets for an assessed value.
Houses in the City of Whitewater currently average at $150,000 value, with a $3,000 real estate tax, which is based upon the property value and mill rate, according to Meyers.
The representative mill rate in the City of Whitewater is 0.02 percent, or two cents per dollar, according to Meyers.
The total assessed value of the City of Whitewater is about $641 million within the city limits of Whitewater, Finance Director for the City of Whitewater Doug Saubert said. UW-Whitewater's property value is somewhere between $300 and $400 million. Saubert added that all figures are estimates.
Property taxes help fund Wisconsin's public schools, excluding universities, Meyers said.
On average, a home owner with a house worth $150,000 will pay $2,108 in property tax in the City of Whitewater, according to Saubert.
"Real estate tax is different everywhere, even within the area of Whitewater," Meyers said. "Even in different parts of town, rates could be entirely different."
About the Writer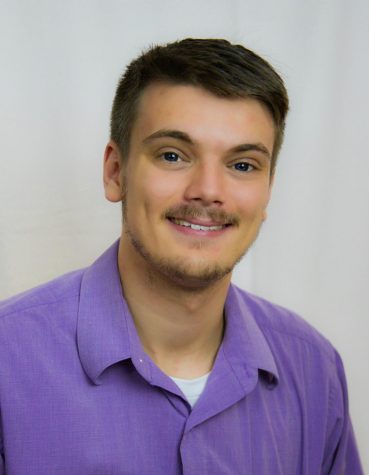 Brad Allen, Assistant Copy Editor