Wheelchair dance: Taking the leap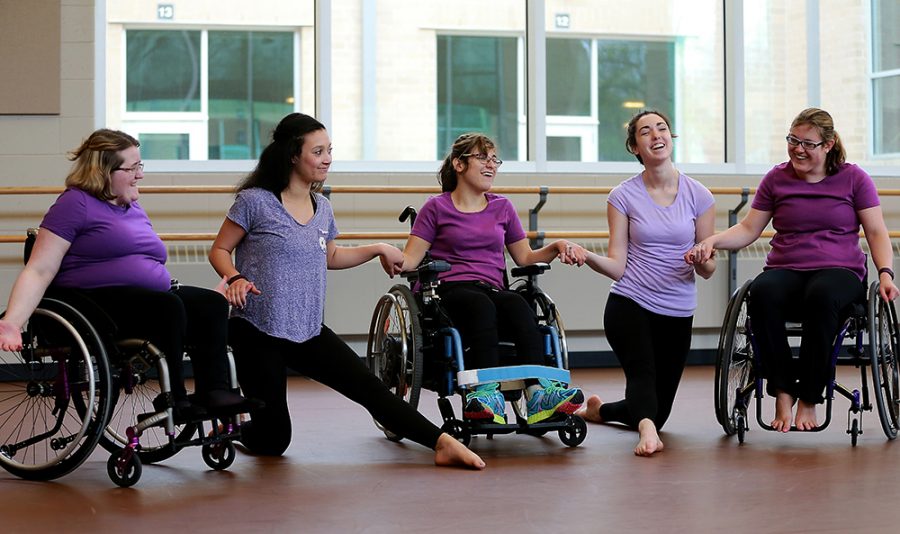 Hannah Maes, Arts and Rec Editor
November 14, 2016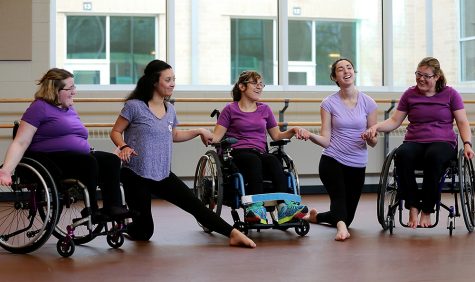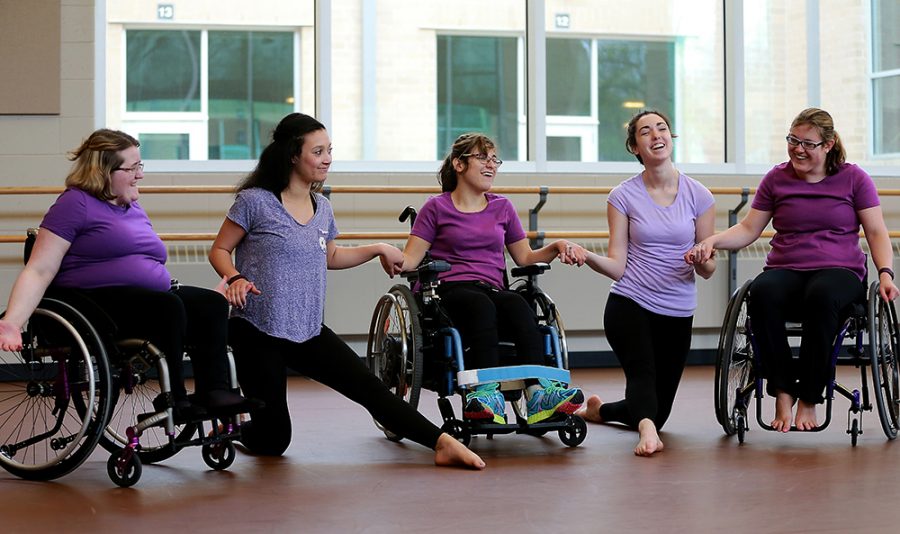 For many students with disabilities, activities like dance are seen as impossible, but recently there has been an effort to integrate performers who dance with and without physical disabilities.
   The University of Wisconsin-Whitewater attracts many students because it offers numerous programs for students with disabilities that other schools often overlook or do not think to provide for their students.
   Last May, the UW-W wheelchair dance team held its own modern contemporary dance performance and hope to perform again next May. On Nov. 2, the Axis Dance Company, which specializes in adapting dances for dancers who are physically disabled, performed in the Young Auditorium to raise awareness about this increasingly prominent sport. Mekenzie McMillan, who participated in the program last year as a wheelchair dancer, shared in a promotional video why this unique program was so inspiring to her.
   "Ever since I was a little girl I always wanted to dance and I honestly thought it would be impossible," McMillan said. "I was about 8-years-old when I found out there was a thing called wheelchair ballet and it just kind of spurred things on over the past couple summers I got the opportunity to actually experience it for once."
   Junior Jennifer French is a physical education major who has been able-body dancing since she was two-and-a-half. Last year, she worked with dancers to help adapt the dances that were originally created for able-bodied dancers.
   "We had to adapt different movement," French said. "I realized after that [experience] that anyone can do it."
   One program is the wheelchair dance program, which has become more and more popular around the world and has recently become an official international paralympic sport.
   Wheelchair dance is not just new to UW-W, but to the world of dance and paralympic sports as well.
   It originated in Sweden in the 1960s but became more well known because dances had to be adapted for events like weddings. Those in wheelchairs participate in many kinds of dance, including line dance, square dance, jazz and ballet and can perform combi-dance style, with one person in a wheelchair, or duo-dance style with both wheelchair dancers dancing together.
   UW-W is known for providing its students with unique programs that try to include students of all abilities. French noted she was impacted by the program because it provided a different way to look at dancing.
   "I always knew that dance was a universal thing, and it helped me look farther into what dance can do to help others," French said.