UW finance experts offer key advice to students
Hang on for a minute...we're trying to find some more stories you might like.
Most millionaires do not live in grand mansions on a hilltop at the edge of town. Your neighbor who drives a 1996 Grand AM and thrives on ramen could be swimming in money, and in fact, most millionaires choose to live frugally in modest, middle-class areas.
So says Scott Behnke, Financial Literacy Coordinator for the University of Wisconsin-Whitewater, who co-presented with UW Credit Union Manager Ben Revak at 4 p.m. on Thursday, Nov. 10 in Hyland Hall Room 1309 on the various habits and lifestyle choices of wealthy Americans.
"One in five millionaires are not college graduates who share basic living expenses with another person, such as a spouse," Behnke said.
He added that many spouses of millionaires are teachers or professors because they can receive better health insurance benefits from working in those professions.
"Millionaires love to invest in the stock market," Behnke said. "The key to being successful with stocks is to start saving and invest early on."
Behnke suggests saving $3,500 a year from the time students graduate college until they retire. He claims this is the simplest and most effective way to store away millions of dollars.
"Saving is a math formula," Behnke said. "It grows over time. It's that simple. It has nothing to do with getting lucky."
Another important aspect of being financially successful is to earn a high credit score through having a strong credit payment history.
Paying bills often does not help with a credit score. Medical debt also does not affect your credit history. Scores are more often determined by how many cards a person has open, the credit spending limit on each card and how long a card has been open under their name.
"You just have to keep a card open," Revak said. "You don't even have to use it more than once a year, simply to keep it open. People overthink it. Just don't use them. A lot of people overspend and run up a huge debt."
Revak said he still owns the same credit card that he first opened in college, along with eight others.
"When you close a card, you hit the delete button," Revak said.
All first-time credit card holders start with a credit rating of N/A, or not applicable. As their credit history progresses, their rating is adjusted anywhere between 350 and 850 based on their credit payment history.
"The easiest way to build credit is to have a student credit card that you don't use a lot," Revak said. "A credit score is merely a measure of what you're doing with the credit available to you."
About the Writer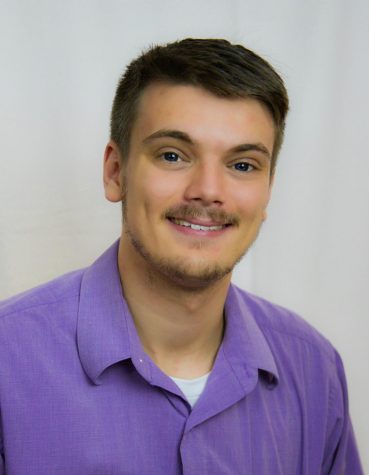 Brad Allen, Assistant Copy Editor