VITA offers tax service to community
Student-run program files tax returns for free
Hang on for a minute...we're trying to find some more stories you might like.
It's that time of year again.
Time to file tax returns, get a larger-than-usual check and blow it all on a speeding ticket you got while cruising on the way to the Wisconsin Dells for Spring Break.
Filing taxes might seem daunting, but there are many resources available to students and community members.
One such resource is the Volunteer Income Tax Assistance (VITA) program at the University of Wisconsin-Whitewater, where students and community members can go to seek assistance with filing their taxes.
VITA, an annual program, returned to campus on Jan. 28, is open on Saturdays from 10 a.m. to 2 p.m. and Wednesdays from 4 to 7 p.m. through April 12. VITA will be closed on on March 18, March 22 and March 25.
"Students can get their taxes filed with someone who has studied it closely and understands all the complicated parts," associate professor of Accounting Robert Meyers said.
The IRS-sponsored program is run as a practicum course for students. The program is free for all clients, and is run out of Timothy J. Hyland Hall, Room 1001, across the entrance hall from the Timmerman Auditorium.
"It's nice and easy," Meyers said. "A lot of students aren't interested in doing their taxes alone. It also gives my students a chance to work on taxes with clients."
Senior Hannah Taylor works as a tax preparer for VITA. She is enrolled in the practicum course instructed by Meyers.
"It's really beneficial for students to get their taxes done at VITA," Taylor said. "We can get things done for them that sites like TurboTax cannot."
Meyers said working with taxes and clients outside of a classroom setting is a valuable experience and is completely different than working with technical tax theory.
"Student clients should know it takes a while to get everything done for them," Meyers said. "They'll want to bring some homework to do."
Clients are asked to bring their social security card, photo identification and any tax documents they might have questions about.
Out-of-state students may have to file taxes in both Wisconsin and their home state, depending on a few specific factors.
Whether your state has a reciprocity agreement with Wisconsin is perhaps the greatest factor. A reciprocity agreement is a deal between two  states that requires out-of-state workers to file their taxes in the state they work in order to get their returns.
Overall, it's simple: File taxes in the state where you live, and your home state will pay you back for taxes paid to your home state.
Reciprocity tax agreement information can be used on most W-2 forms, and all UW-W employers allow students to use this option on their forms.
Wisconsin currently has reciprocity agreements Illinois, Indiana, Kentucky and Michigan.
Being from a state which does not have a reciprocal tax agreement with Wisconsin means putting in more work. Student workers from states like Minnesota, Iowa, Ohio or any other state will have to file their taxes in both Wisconsin and their home state in order to receive their state tax returns from both states.
Federal tax filings for these individuals remains the same as those who live in a state which has a reciprocity agreement with Wisconsin: File federal taxes in the state where they work.
"It would be a situation where you may have to file state taxes in both states, but you will have to file in your own home state," Meyers said.
VITA works with the Homestead and American Opportunity credit companies. These firms allow for students to qualify for receiving money to support their college expenses—depending on income and other factors—up to four years in total, or eight semesters.
There are other complicated aspects of filing taxes as well, including itemizing withholdings.
Citizens who have a certain number of withholdings can itemize their losses. People who donated money to charities, paid travel fees for their job, paid property taxes or mortgages and paid for medical expenses can itemize.
Standard itemization applies if a person's withholdings exceed $12,000 over a fiscal year.
Another complicated aspect of filings taxes is knowing whether someone classifies as a dependent and knowing which educational credit applies to whom.
Knowing if you are or are not a dependent plays a large role in filing federal tax returns. Dependents are individuals who are exactly as stated: financially dependent on another person. Students whose parents pay for their college or who receive some other form of financial support from their parents, another relative or a legal guardian will need to classify as a dependent.
If you are a dependent, then your parents will receive money from the federal government because they are financially assisting you. If you are financially independent, then you will receive money from the government to make up for the money you've spent on your own educational expenses.
About the Writer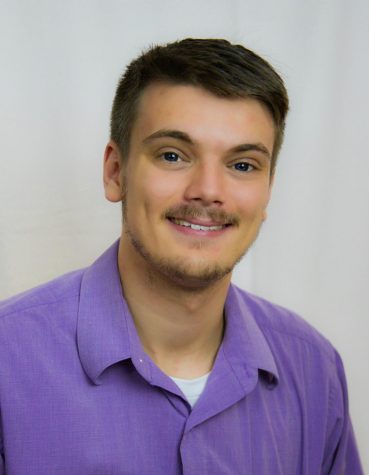 Brad Allen, Assistant Copy Editor