Splash of Cash
Spring Splash event left Walmart in difficult situation
Hang on for a minute...we're trying to find some more stories you might like.
It was only nine o'clock in the morning.
After a stressful drive to work during which she was nearly collided into by assumingly drunken drivers three times, Service Desk Associate Kari Geldernick found herself explaining to a customer that Walmart had sold out of its entire beer stock.
An agitated customer stood a few feet back in line wondering how long it would take to get out of the store, all while a staff shortened by 25 people due to call-ins struggled to keep the superstore running not-so-smoothly.
That's when a regular truck packed with a shipment of food products arrived—whether by chance or by careful planning on the part of Walmart's management team—to save the day.
"It was pure luck," Geldernick said.
Geldernick, a senior at the  University of Wisconsin-Whitewater, said that working at Walmart on April 16, 2016, "was terrible."
She added, "it was one of the worst days I've ever worked."
"The whole day was very stressful," Geldernick said. "We just had to move on, because it wasn't going to get any easier."
Geldernick arrived to work before 8 a.m. to a mob of people waiting for the store to open its doors. Within minutes, she became aware that 15 cashiers and service workers had called in to report that they were ill and could not work their shifts that day.
Another ten workers from other departments also had called the store to report that they would not be coming to work that day.
In addition, extra workers were not able to relocate from either Fort Atkinson or Janesville to help out for only one day, as that is against company policy, Geldernick said.
Many customers had to wait in lines that could take more than 20 minutes to get through.
"It hurt their shopping experience," Geldernick said. "They waited in line too long, got angry with the company and threatened to never come back."
For the next couple weeks following Spring Splash weekend, Walmart's business took a hit.
Geldernick said some customers had been afraid to leave their homes due to the number of drunken drivers on the roads. She added that she hopes students and community members will be very careful this year to avoid car accidents due to drunk driving.
An unnamed Walmart employee requested off in advance, in hopes of attending Spring Splash with friends. The request off was denied, and the employee decided to call-in to report they would not be coming to work.
"It was a beautiful day out," the employee said. "It was the one weekend I was absolutely sure I wanted off work."
Many college students, especially seniors, enjoy attending Spring Splash with friends.
"They might not be able to do anything like this for a while," the employee said. "After graduation, people get jobs, they get married, they have kids. College students need a weekend to hang out."
Geldernick said it is very likely there will be a similar situation at work during this year's Spring Splash. She hopes the store will be overstocked and overstaffed in order to minimize depletion of product and to compensate for a likely "high number of people calling off work."
"I'm thinking of ways to try to get people to at least come in," Geldernick said. "Maybe persuade them that they can work their shift and then go out afterwards. But if they don't want to come in, they don't want to come in. I can't force them to [work]."
About the Writer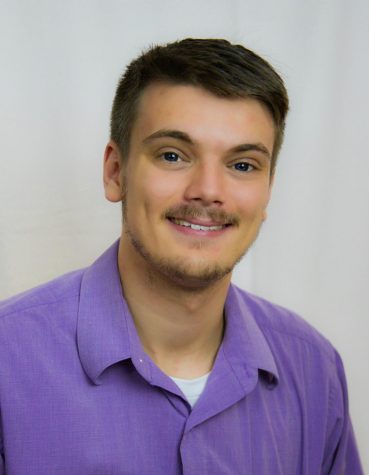 Brad Allen, Assistant Copy Editor