AMA named best in world
UW-W student organization chapter receives top honor
Hang on for a minute...we're trying to find some more stories you might like.
Recognized as their worldwide organization's greatest collegiate chapter, a group of University of Wisconsin-Whitewater students brought home a highly significant award after nearly a yearlong effort to prepare for the event.
The American Marketing Association (AMA) chapter was named International Chapter of the Year on March 18 at the 2017 AMA Collegiate Conference, which was hosted in New Orleans.
The UW-Whitewater AMA chapter received this honor for the sixth time at the conference, standing out amongst 370 other collegiate chapters around the world.
"For our chapter to win International Chapter of the Year shows the quality of students and advisers UW-W has," AMA chapter president Heidi Gahm said. "This prestigious award shows the hard work and dedication our members and advisers have. It's an honor to be a part of this."
Gahm said the process of preparing leading up to the annual conference entails hosting events, recruiting new members and making a social impact on campus.
"For the individual and team competitions at the conference, we practice beforehand through role playing and those competing in the perfect pitch memorize their pitches," Gahm said.
Each chapter compiles their annual achievements and development into a 20-page annual report, which is then judged based on professional development, social impact and membership size.
"We spend many hours a week working on AMA related projects, so it is a great feeling when our hard work pays off," Gahm said.
Marketing professor and department chairperson Jimmy Peltier, who has advised the UW-Whitewater AMA chapter since 1986, described the student organization as a corporation.
"For many students, it's almost like a full time job," Peltier said. "Winning International Chapter of the Year validates this effort."
He added that winning the award also validates the learning environment and competitive success on behalf of the College of Business & Economics (COBE) and UW-W as a whole.
Peltier said he finds it meaningful to help push student members to strive for success.
"What I enjoy most is helping students become ethically sound and society-focused business professionals," Peltier said. "We work them hard to become prepared for life beyond graduation."
He admitted to becoming emotional at his students' graduation ceremonies.
"Every year when the next set of students are graduating, I get tears in my eyes and a hole in my heart," Peltier said. "These students are like my kids, and having them leave our home here at UW-W makes me an emotional wreck."
About the Writer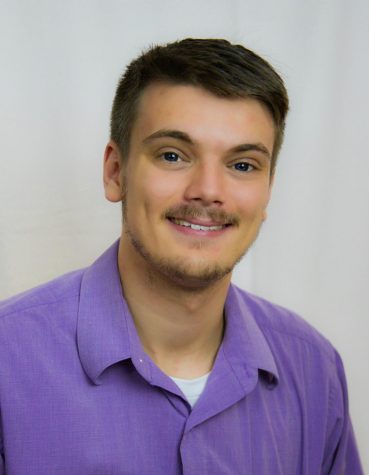 Brad Allen, Assistant Copy Editor