Sounds saving lives
Company aims to put pin in crime with world's smallest, loudest alarm
Hang on for a minute...we're trying to find some more stories you might like.
A safety alarm device created by California-based company ROBOCOPP offers one possible solution to deterring crime or violent encounters.
The Sound Grenade – the world's smallest and loudest alarm­ – is fairly simple. Users pull the pin at the top of the device, and a 120-decibel noise alarm will activate. The alarm has a battery life of up to five years, and users can reuse the alarm by pushing the pin back into its compartment and then pulling it out again later.
"It's an incredibly effective crime deterrent for those who don't want to use a weapon such as a knife or pepper spray," ROBOCOPP Public Relations Director Jill Turner said. "You can give it [the device] to a 9-year-old or an 89-year-old, and it will save lives."
Approximately 100 students from the University of Wisconsin-Whitewater have bought the device, Turner said.
The Royal Purple has not been able to independently verify this claim.
Students from more than 100 campuses across the U.S. – including UW-Whitewater and UW-Madison – have bought the device.
"Some campuses hand them out to freshmen for free at orientations," Turner said.
Turner said many students have reported the devices were instrumental in preventing muggings or other violent crimes.
"One woman reported that as she was walking out to her car, two men with guns approached her," Turner said. "She activated her device, and those men took off immediately."
Turner said 70 percent of criminals leave empty-handed in the presence of an alarm.
Sound Grenade has so far yielded a 100 percent success rate among users who have reported results, Turner said.
"Anything that could potentially deter an attacker is a good thing," Chief of UW-W Police Services Matthew Kiederlen said. "Some people scream, use whistles or sound alarms to prevent attacks."
It is not possible to use a safety device like Sound Grenade incorrectly, Kiederlen said, adding that there's less chance of self-injury.
Using weapons in self-defense comes with potential risks. Victims could face legal charges or could be physically overpowered and end up arming their attacker.
The market for Sound Grenade is not comprised only of women. About 53 percent of customers are male.
"Crime is not gender-specific," Turner said.
The device can also be used as a wildlife repellent.
"We had a user out on a walk, and this aggressive dog charged her," Turner said. "She pulled the pin, and the dog took off running the other way."
Turner added that one user reported using the device–instead of bear spray–to repel a bear in the woods while on a hike.
College age adults are the age-group most likely to be victims of crime, Associate Professor of Sociology Brian Bentel said, citing a study on the Rape, Abuse & Incest National Network (RAINN), which is the nation's largest anti-sexual violence organization.
The study conducted by RAINN says women between the ages of 18 and 24 whom are college students are three times more likely to be victims of sexual assault than women of other age groups. The study also says women in the same age group whom are not college students are four times more likely to be victimized than those belonging to other age groups.
"It's important to look into the facts and statistics of whether these kinds of devices work," Bentel said.
"Logistically, it seems likely to deter an attacker with a lot of noise," Bentel said. "But whether having a device like this is effective is best answered in a study. Statistics speak louder than claims."
For more information on the Sound Grenade and the company which makes them, visit https://www.robocopp.
About the Writer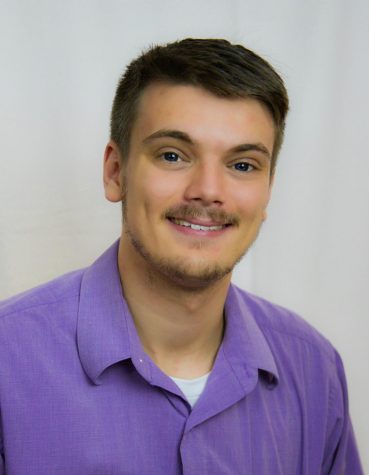 Brad Allen, Assistant Copy Editor