Downtown nonprofit wins two awards
Local organization recognized for two ongoing programs
Hang on for a minute...we're trying to find some more stories you might like.
It's always nice to have your butts recognized.
Downtown Whitewater, Inc. earned this honor at the 26th annual Main Street Awards Ceremony on April 7 in Wisconsin Rapids, where the local nonprofit organization received two awards in recognition of both its ongoing campaigns to recycle used cigarette butts and its seasonal city markets.
The event, hosted by the Wisconsin Economic Development Corporation (WEDC), focuses on nonprofit efforts in 34 communities across Wisconsin.
Whitewater City Market was named the Best Volunteer Engagement event. Downtown Whitewater's "Butts to Benches" program was received an Honorable Mention for Best Image Campaign.
"WEDC congratulates Downtown Whitewater, Inc. for its outstanding efforts to revitalize and improve downtown [Whitewater]," Secretary and CEO of WEDC Mark Hogan said, according to a news release.
The "Butts to Benches" campaign was launched in response to growing concerns of cigarette litter.
The program partners with Terracycle, a company based in New Jersey, to refine the cigarette filters into fiberglass, which is then used to build park benches and playground equipment.
Since the first canisters were installed, Downtown Whitewater, Inc. has recycled at least 25 pounds of cigarette butts.
"It's been very exciting," Director of Downtown Whitewater, Inc. Courtney Nelson said. "We're very happy with how things are going."
An additional 25 receptacles will soon be placed throughout the downtown area and in local parks, Nelson said.
The awards ceremony also recognized the efforts of local volunteers for their roles in campaigns occurring in their own communities.
Two Whitewater residents received individual honors for their contributions to the Whitewater City Market. Kristine Zaballos was recognized as an honorary board member, and Sarah Linn was named volunteer of the year for her work.
The Whitewater City Market was awarded because of its collaboration with 17 community organizations to coordinate the donation of over 4,000 pounds of fresh food to the Whitewater Food Pantry. The city market supported more than 2,700 volunteer hours.
"These projects have been successful partly because the community is so supportive," Nelson said, "Every time they go out to a city market, it helps support the community as a whole."
About the Writer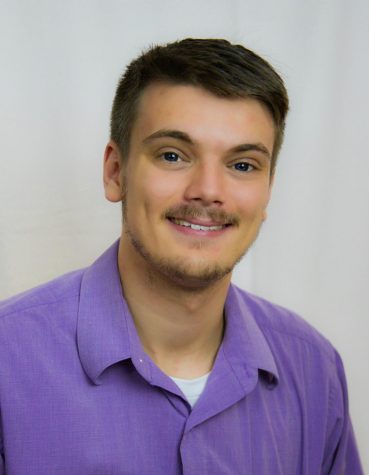 Brad Allen, Assistant Copy Editor