High sales
Local restaurants capitalize on memorable date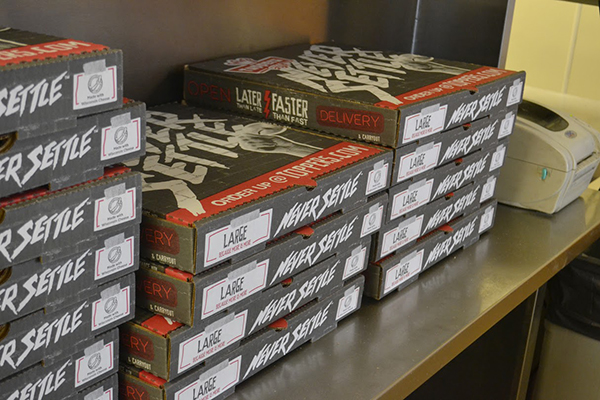 Hang on for a minute...we're trying to find some more stories you might like.
It's 4/20, and sales are high.
Among other things, perhaps.
One of several local businesses to benefit from the high number of customers is Toppers Pizza, which offers a deal on April 20 only for customers to purchase three orders of Topperstix for half the usual cost.
"We pull in a crazy amount of sales," Toppers Pizza employee Lena Janczak said. "It's [April 20] one of the busiest days of the year, it's right up there with Spring Splash and Homecoming."
Typical dinner sales at Toppers Pizza on April 20 each year averages around $1,000. The business is expected to nab between 300 and 400 separate sales transactions today. On any other business day, the store yields about 120 separate customer interactions – less than half that of sales actions on April 20.
Toppers Pizza, 325 W Center St., is located near Downtown Whitewater, making it a common stop for people during bar-time rush as well. With today being a Thursday, sales numbers are expected to pick up more than usual on April 20, as many local taverns are packed on Thursday nights – particularly at the end of the Spring semester.
"A lot of hard work goes into preparing for today," Janczak said. "Workers are preparing food all morning. We work really hard to give customers what they want."
Pizzas are made fresh each day, Janczak said, adding that the walk-in cooler was currently full during an interview with The Royal Purple today.
The restaurant had prepared approximately 800 balls of pizza dough – about twice as many as are prepared on a typical sales day.
Toppers Pizza will deliver this year, whereas the store has not always done so in previous years.
"We want to give back to customers and make them happy," Janczak said. "It's the goal – my goal – to give them what they want.
The tradition of offering half-off orders of Topperstix began on April 20, 2012.
"We wanted to reward our fanatics, because it's one of our biggest sales days each year," said Scott Iverson, vice president of marketing for Toppers Pizza. "We wanted to pick a date that was easily remembered."
With quite a few stores located near college campuses nationwide, Janczak said, the company noticed an upward trend in sales on April 20 each year.
Iverson said the company's 75 total stores doubled its sales on April 20 last year. Individual stores saw sales increases of anywhere between 50 and 100 percent. Overall, the company sold approximately 7,000 deals of three orders of Topperstix for 50 percent off – in other words, 21,000 orders of Topperstix, in total.
"People look forward to this date once per year," Iverson said. "It's a date that's easily recognizable for different reasons. We don't condone use of certain things, but we're promoting a day that's easily recognizable to celebrate Topperstix in all its glory."
The biggest challenge for Toppers Pizza on April 20? Remaining fully staffed, Iverson said. But he added the reward of seeing "so many happy people getting a good deal" outweighed this sales speed bump.
"We're looking to make this date memorable and capitalize on what's out there to become top of mind," Iverson said.
Toppers Pizza is not the only local business to benefit from increased demand for food sales on April 20.
Taco Bell, 1535 W. Main St., claims an average of $200 more in sales on April 20 than on a typical day each year.
Taco Fresco, 175 W Main St., generally sees a sales increase of around 55 to 60 percent on April 20.
"We see quite an influx in deliveries and pickup orders as people are spending time doing some recreational activities," Taco Fresco owner Garret Witterholt said. "It's a great thing. We love making food for everybody."
For some businesses, April 20 is just another day and is nothing out of the ordinary.
At one Whitewater restaurant, Reggae music is usually playing through the speakers, and the store owner said the employees are open about recreational usage of Marijuana.
"Happy four-twenty from all of us here at [redacted]," the store owner said.
About the Writer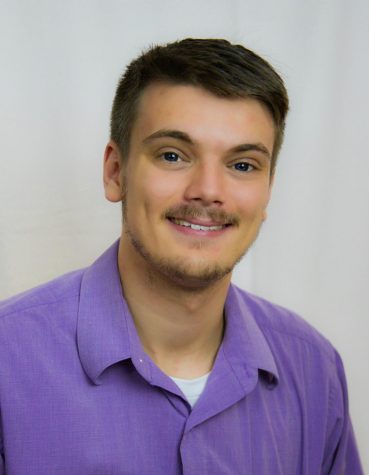 Brad Allen, Assistant Copy Editor