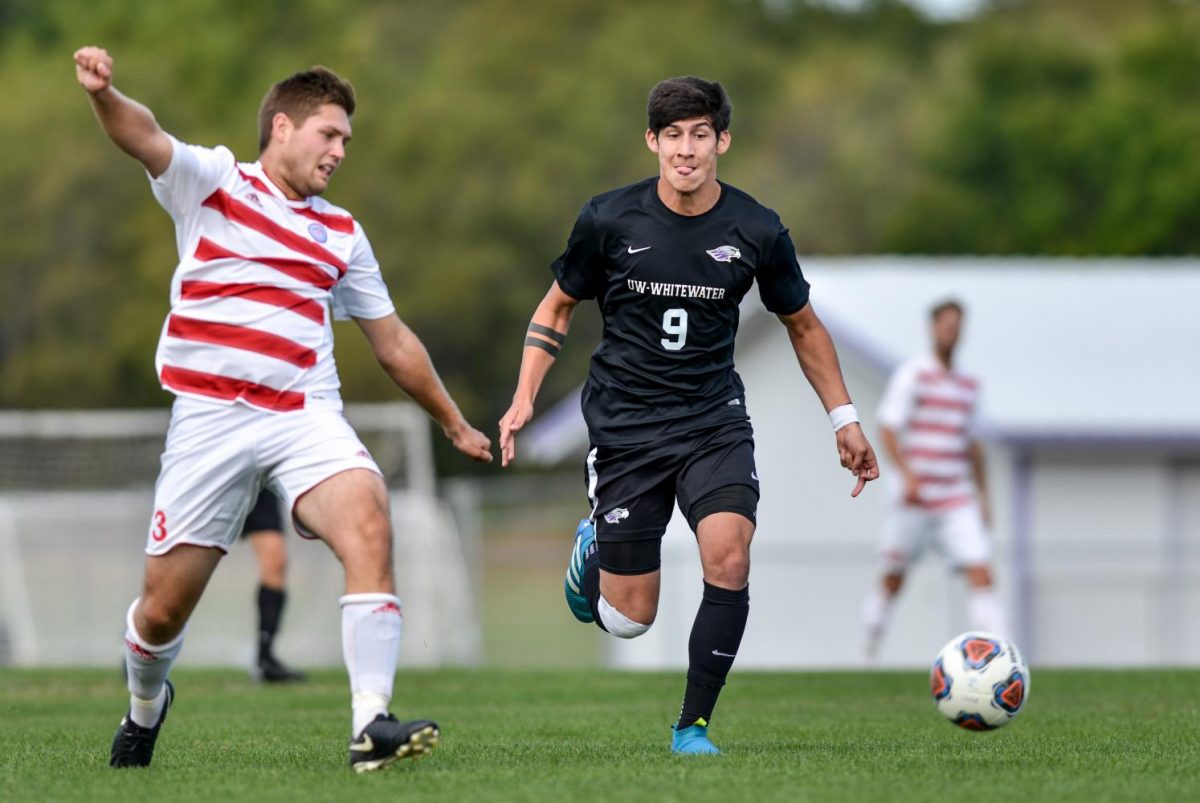 Evan Halpop
The UW-Whitewater men's soccer team are back on the right track with a 2-0 victory against Saint John's University Oct. 1 at Fiskum Field after a tie in their  matchup Sept. 27, which snapped a two-game win streak.
Attacking early and often, the Warhawks took a total of 17 shots in the game, but only six were on goal.
Junior Taylor Ortiz started off the two-score shutout, by scoring his first goal of the season and his only goal of the game at the 21st minute mark.
"I felt like after scoring the first goal, it got the game going fast for us," Ortiz said. "It felt like we had more energy and it set the tone for the game."
The second goal came from freshman Joey Pumo in the 48th minute of the game.
The goal was Pumo's second of the season.
With stiff defense throughout the match, the Warhawks allowed 11 shots, with only five being on goal.
The men's soccer team improved to 6-3-3 on the season, while also remaining undefeated at home (4-0).
Head Coach Tony Guinn was very proud of the way his team performed, but now has his focus on the next big match up.
"We did enough to win the game today, we played a team from a really good conference," Guinn said. "They were coached by a class act coach and I am glad our guys were ready for the challenge. Now our focus is on the cup match next week."
The Viking-Warhawk Cup is a yearly game held between Augustana College, Illinois and the Warhawks, the winner gets to keep the trophy until the next match up.
After losing the cup last year, the Warhawks will look to reclaim the award.
The Viking-Warhawk Cup will be decided next week and will take place at 7 p.m. Oct. 4 at Fiskum Field.