Love songs and overcoming Nicotine addiction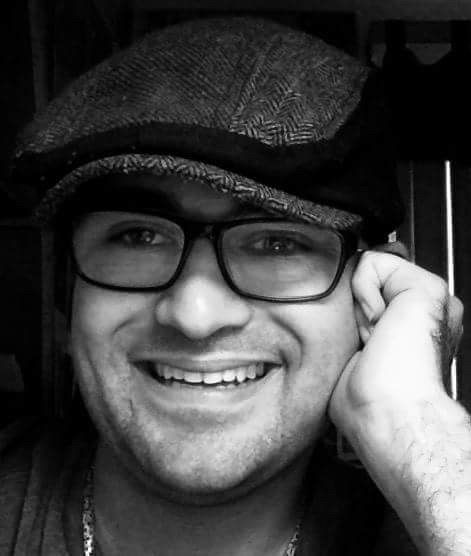 Nicotine and I starting dating while I was studying abroad in London last semester. She comforted me rain or shine. We hung out before class and after, on the way to the metro, or whenever I felt like it.
Nicotine was always be there for me, and I failed to realize that as a red flag. I became clingy, aggressive, and started fighting with my friends. I told her we were done, but my parents caught us in my bedroom together with the windows open.
I tossed the cigarette in the trash shortly after and didn't look back.
I still crave nicotine once in a while, and bittersweet memories invade my mind.
I hope you all indulged in my poorly written love story with an addictive substance. I can assure you that Greg Gonzalez, one of my favorite musicians, writes a much better love story.

Gonzalez is the front man and creator of the El Paso-based band Cigarettes After Sex. Love acts as the main theme for all of the band's songs, yet, they are quite diverse in story and sound. Gonzalez created the group on 2008 and released its first EP in 2012; I have been an avid fan since that year. They released their first album in 2017 and began their world tour.
I nearly fell out of my chair when I received a copy of a new single last year at the campus radio station.
While in London, Nicotine and I were determined to see Cigarettes After Sex no matter the ticket price. To my dismay, they were sold out at one venue—luckily, they were playing at another one nearby in November. I quickly purchased a ticket, fueled by delight and blinded by anticipation. Unfortunately, I failed to notice the concert date was for 2018, not 2017. However, in my favor, Cigarettes After Sex returned to the US this year, and I caught them in Madison last weekend.

Cigarettes After Sex placed the audience of Majestic Theater in a state of soothed euphoria with their tranquil melodies and rhythms. Frontman Gonzalez has a reputation for singing with a high pitched yet serene voice. The crowd rocked back and forth along with Gonzalez's lyrics about past lovers, personal desires and romantic vacations. The audience quickly demanded an encore once Gonzalez and his fellow musicians stopped playing.
Cigarettes After Sex had much to offer, but not Nicotine, because she's in a landfill.