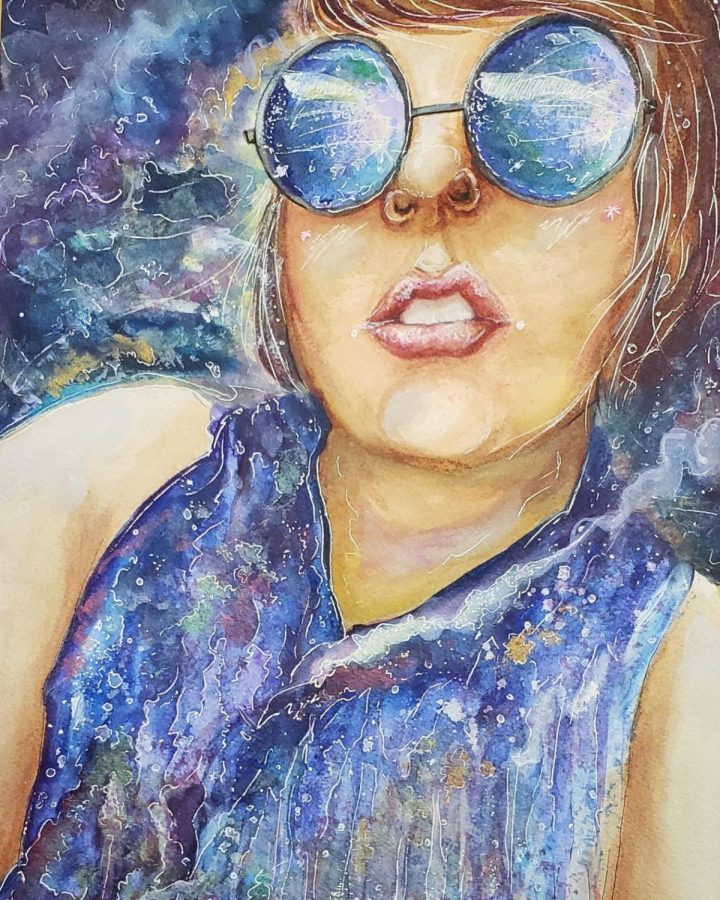 University of Wisconsin-Whitewater senior Sam Azzaro will be showcasing their art along with eight others in an Exhibition Style. With many different topics being shown, Azzaro is bringing their "I am…" as part of an LGBTQIA experience.
"I decided to create an exhibition on the lives and experiences of LGBTQIA people and their intersectionality," Azzaro said.
Azzaro mainly wanted to showcase people's authentic selves and who they truly are throughout this exhibit.
Azzaro is studying Fine Arts with an emphasis in painting.
The exhibit is part of a junior review for their major, "not only does this determine whether I graduate with a BFA or not, but how I get to present my authentic self as a queer artist," Azzaro said.
They have worked with several different people within the community that they have gotten to know over the course of working on this exhibit. Azzaro could not pick a favorite piece because of all the different community members they have gotten to know. They did say they were most proud of having their own portrait in the show because it is a proud moment for Azzaro.
Azzaro talked about the community that they have worked with and one of these people was Samual Gauthier who is part of the LGBT-community on campus as well as IMPACT.
Gauthier said this exhibit means a lot to the LGBT-community and gives it a face.
"It makes us human to those who otherwise wouldn't think about it," said Gauthier.
Gaunthier worked with Azzaro on the exhibit and was one of their interviews over the summer.
"I mainly just told them my story, and I came to terms with my identity," Gaunthier said.
Gaunthier will also have a portrait done by Azzaro that will be showcased at the exhibit.
Azzaro hopes that event-goers gain a new perspective from the exhibit.
"Each person has their right to share their voice and experiences and this show is just another way to show it," Azzaro said.
The many people who are a part of this exhibit will be there opening night to share this experience as well.
"I am.." is a celebration of LGBTQIA community.
"A movement that we're here, we're queer and we are proud of who we are with every facet of who we are," Azzaro said.
Azzaro's exhibit "I am…" as well as seven other students' artwork will be shown in the Crossman Gallery in the Center of the Arts. The exhibit will open Nov. 26 and is free to the community.