Diving into the virtual world
Lab in Winther demonstrates uses of virtual reality
Hang on for a minute...we're trying to find some more stories you might like.
It was like I had just stepped into another world.
I found myself wearing a headset and gripping two controllers that allowed me to interact with this virtual world.
What allowed me to experience this was a lab operated out of Winther 1006, where there is a setup for an HTC Vive VR (virtual reality) gear. While wearing the headset, there were a pair of goggles to peer into, acting as a window to the virtual world this setup creates.
All the while the man who works at the lab, the Coordinator of Instructional Technology Jonathan Spike, helped me navigate my way through the VR experience.
First, I did this game where I had to defend a castle from being ransacked by invaders. How did I do so? With a bow and arrow. The two controllers allowed me to hold the bow in one hand and shoot arrows with the other.
There was another game where I played in an old-fashioned arcade space shooter where I controlled the spaceship with my hand. The object of this game was to destroy as many enemies as possible and get the highest score.
Finally, there was a lab environment to interact with. I saw a bone on the table and picked it up. After tossing it, this little robot dog chased after it and brought it back to me. The little pup was able to be interacted with too by using the controllers. With the controllers, I could pet the dog and give it a belly rub.
While this VR concept may seem like all fun and games, there is a more practical side to the virtual world.
"Our main goal is to help train up and coming teachers to use this technology as it is only going to become more widespread in the classroom," Spike said.
Though training teachers is not the only goal.
"We also want to expand this to other departments like Communicative Sciences and Disorders where they could study something like a virtual human larynx, because it's not like you can do that with a real one," Spike said. "There is also the possibility for collaboration with the ROTC, as they could use this technology to simulate tactics on the battlefield."
While VR may have once seemed like a novelty, it has now proven to be a useful and versatile tool.
About the Writer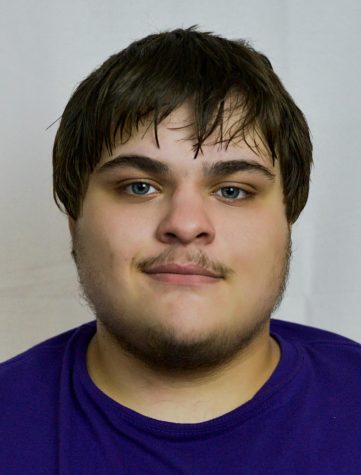 Jeffrey Wardon, Jr., Biz & Tech Editor