Students win big at juried show
Twenty-five awards were given to the best art submissions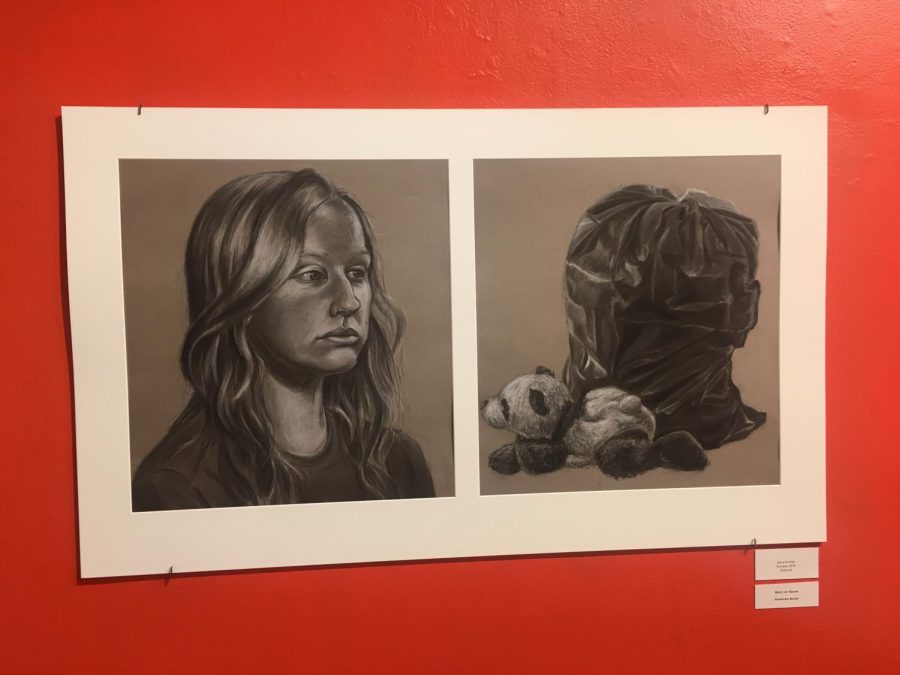 Samantha Lynn, Assistant Arts & Rec Editor
April 15, 2019
Students of UW-Whitewater were honored for their art work during the reception of the Annual Juried Student Art Exhibit April 9. Students, faculty, parents and community members gathered in the Crossman Gallery to see the display of some of the best student artwork.
Michael Flanagan, who is the director of the Crossman Gallery, handed out 25 awards to students whose art was picked by Glenn Williams, an art professor from UW-Milwaukee. Some of the awards given out were best of show, ceramics and metals award as well as honorable mention awards.
Students who received an award left with not only a certificate but alo a prize. Many local businesses around Whitewater donated gift cards and money for students who took home awards. 
Libby Block-Krause is a junior at Whitewater majoring in fine arts with an emphasis in painting and sculpture. She won two Honorable Mentions for two of her art pieces that were displayed in the show.
"I get to tell my dad that a painting of his face won a prize," said Block-Krause about her titled art work "Mikearoni and Cheese" that is a portrait of her father eating macaroni and cheese.
Block-Krause earned two awards with one being sponsored by the Student Art Association.
"I'm very appreciative of sponsors," said Block-Krause. "They make things like this possible."
Melissa Dailey is a senior graduating next spring with a degree in graphic design. Dailey won an Honorable mention award for her "Permanently Fixed" metals project.
"My family encourages me and my professors here at Whitewater," said Dailey about who inspires her to continue art. "I was very happy to win the award, I was just happy to even have my piece in the exhibition," said Dailey.
The annual juried student show is a great way for student artists to gain exposure.
There were many different mediums of art displayed at the exhibit, and senior Katie Pinzon was recognized with an honorable mention for her acrylic on wood called "All Work No Play." Pinzon also won an honorable mention for printmaking last year
"It was nice to be recognized for my work," said Pinzon.
She also described herself as her worst critic and she would be her own inspiration and push to continue making art.
"I am constantly pushing myself to do better than what is expected of me," Pinzon said.
The annual juried student shows honor talented students by displaying their art work and giving awards. This exhibit is displayed every year and allows any student at Whitewater to submit work, even if they are not an art major.