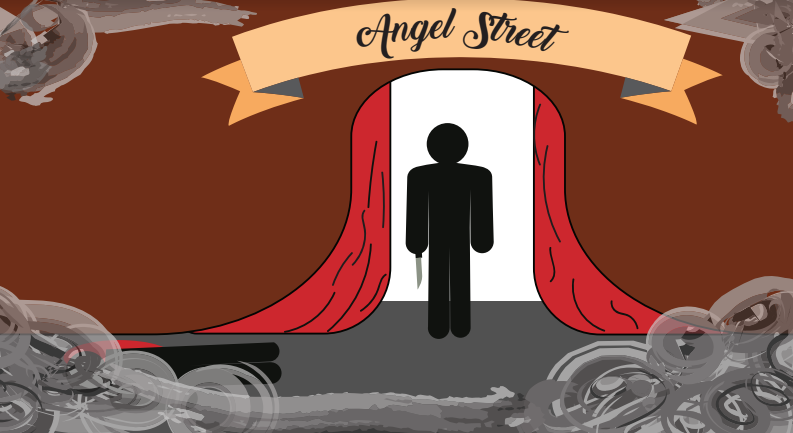 Elliott Weld
The UW-Whitewater theatre department will be bringing the thriller "Angel Street" to stage in the Barnett Theatre.
"Angel Street" was written by Patrick Hamilton in 1930 but takes place in 1880. While this play takes place in the 1880s, it still presents an issue that some go through in society today.
Kymberly Mellen, head of acting in the theatre and dance department, has been directing this play.
Mellen has not only been directing this play, but she had the honor of playing "Bella," the wife at Peninsula Players in Fish Creek, Wisconsin.
Mellen said that this time around was different because it was a whole different crew of actors.
"Theater should make us re-examine our choices and relationships and lives of those we care about and making sure we are not making the same mistake, as these tragic fictional characters on stage," Mellen said.
"Angel Street", sheds light on an issue faced by many individuals today. This play is relevant to the MeToo movement.
The MeToo movement is about those who consider themselves a victim and considered themselves the ones to be blamed and are silencing themselves. This is what the wife (Bella) endures during the theatrical performance.
Mellen felt that this play was relevant to society today.
"People are out there with that same pattern of abusing the faith and the trust and love of good people and morphing it to their own selfish pleasures," Mellen said.
Kory Friend, who plays one of the maids named Elizabeth, also talked about how the MeToo movement is captured in this play.
"It begs the question of the aftermath of trauma and how people are meant to deal with it," Friend said.
While this play sheds light on a very serious topic, the cast had a lot of fun getting into character.
"He is an exceptionally fun character to play," Sam Bochat, who plays Inspector Rough, said.
This is his second year working in the UW-W theatre department. Bochat looks forward to the energy that the audience gives on opening night and exchanging that energy with one another.
"We really have a fantastic cast and crew across the board," he said.
"Angel Street" will open May 1 at 10 a.m. and continue until May 5 in the Barnett Theatre on the UW-Whitewater campus. Tickets are available for purchase at the Greenhill Center Box Office.