Finding campus Zen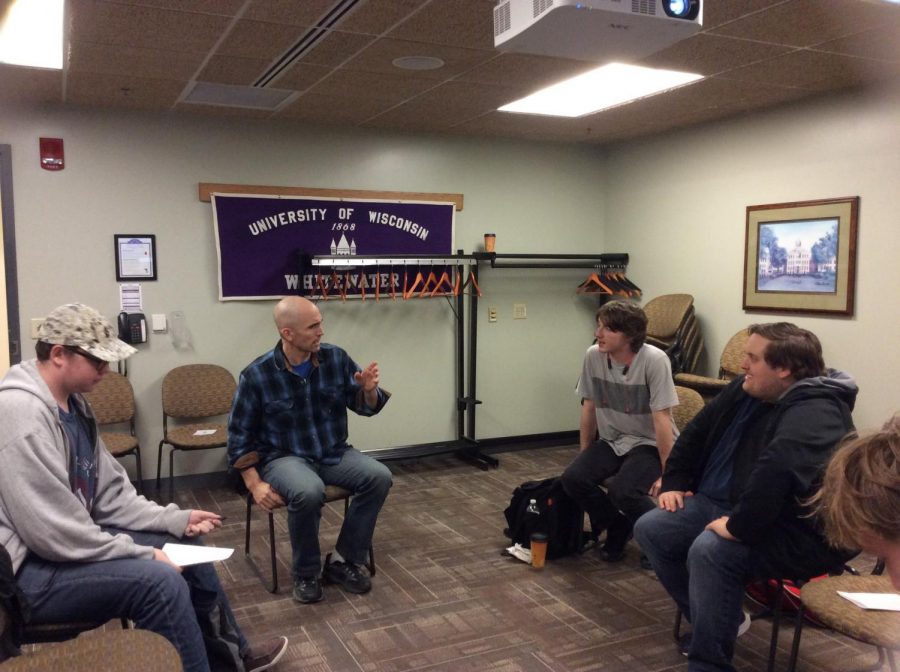 Kaylee Pryble, Arts & Rec Editor
October 21, 2019
Zen on Campus, or ZOC is a new student organization on the UW-Whitewater Campus committed to encouraging students to learn about Zen, including the practices and mindsets that come with it.
Jayson Vosz, a UW-W student, started up the organization. He spent two years of his life training in a Zen seminary, specifically a monk training temple, in Japan to become a Zen monk.
"You can think anything you want when it comes to Zen," said Vosz. "I can show you how to do it, it's up for you to interpret. It's experience-based."
One issue that Zen often faces that the organization seeks to combat is the lack of proper education on what Zen is. When many think of Zen, they think of peace, or maybe relaxation. ZOC seeks to show that Zen isn't just a word, it's a mindset.
"I did not really get the concept of 'zen,' having really only heard the term used loosely in movies." said ZOC attendee Jasmine Marcellus. "Listening to the discussion helped to give me a better idea."
ZOC provides a lot of learning opportunities for its members in addition to the unique experiences it provides.
"I learned a lot more than I expected and had a lot of misconceptions cleared up," said Oscar Sorvick, a student in attendance at the ZOC's first meeting. "I'm really looking forward to the next meeting and the future of the club."
The organization focuses specifically on the member's personal thoughts, reactions, and interpretations of the religious practice, as well as encouraging a positive outlook on life and the human purpose.
"It's how you look at things," said Vosz. "What you think of it. I see the meaning of life as being about bettering yourself, I learned that in part because of Zen."
ZOC's next meeting will focus on the practice of drinking tea. While not done in the specific method that it would be served in a ceremony, the meeting will focus on what Vosz describes as the "Zen way."
ZOC meets once a month. Their next meeting will be on Nov. 6th at 6 p.m.  For more information, contact Jayson Vosz at [email protected]