Back Row Review: Students showcased talent in musical-comedy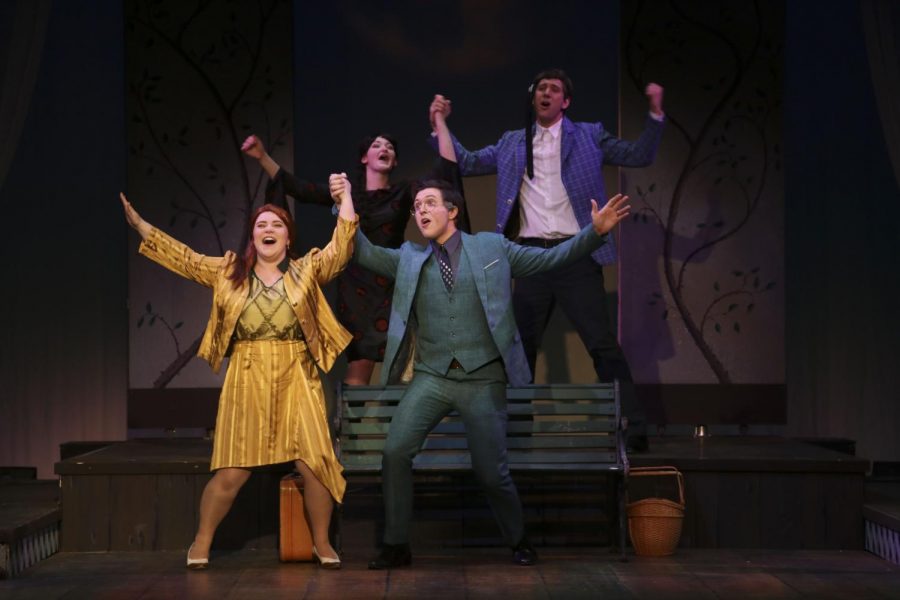 From Tuesday, Feb. 25 until Feb. 29, UW-Whitewater's Department of Theatre and Dance staged the Addams Family Musical. The musical directed by Bruce Cohen and originally produced for Broadway by Stuart Oken starred the students of UW-Whitewater and the talent was awe-inducing. The acting, dancing and choreography, singing, hair and makeup, costuming, lighting and sound, and the live music from the orchestra were all extremely well done and quite funny in their execution. Several times throughout the performance, you could hear thunderous laughter as one of the characters stated a funny one-liner or completed a well-executed joke.
Every character had a comedic role. While some were funnier than others, they all at one point during the musical stole the scene with a comedic outburst. One example of this was when the character Lurch, the Addams Family butler who didn't speak but only moaned, surprised the audience when he broke out into song at the end of the musical to sing about love. Or another time, when Uncle Fester serenaded his love, the moon, and wished to go up to be with them. Uncle Fester came on stage with a rocket backpack and flew his way up to the moon which was projected onto the background wall. When Uncle Fester landed, a cartoon image of himself was displayed over the moon to symbolize their unionizing.
The musical brought a diverse crowd to the audience. Not only were there students but also community members of varying ages. The musical was fun for everyone, although there were some curse words and sexual innuendos sprinkled throughout. However it was an enjoyable show for many.