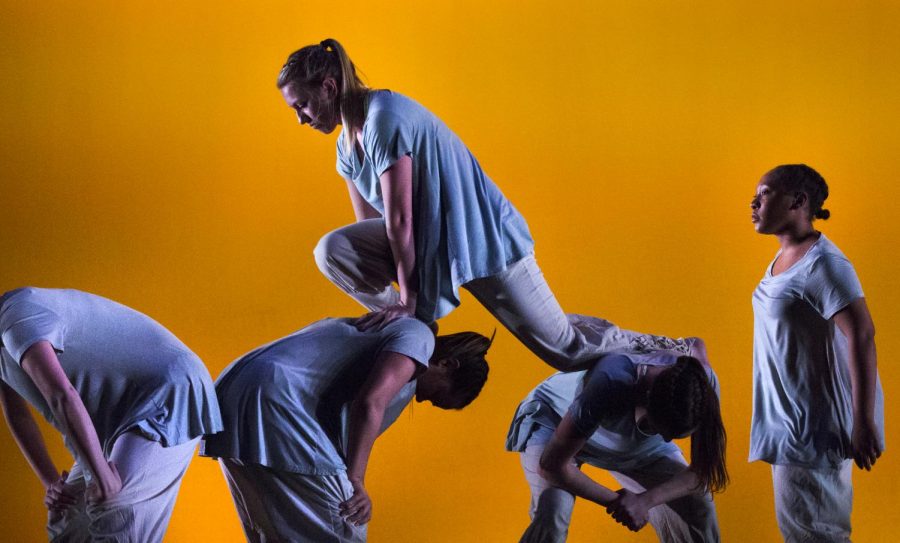 photo courtesy of Craig Schneider
The department of theatre and dance hosted a private performance of DanceScapes March 12 at 7:30 p.m. for the families and friends of performers.
DanceScapes '20 was originally scheduled from March 16 until March 19 in the Barnett Theatre, but due to COVID-19's rapid spread throughout the United States, the department of theatre and dance canceled the performances and hosted a private performance instead.
Those who participated in DanceScapes were glad to at least have the chance to perform.
"DanceScapes was an amazing opportunity for student dancers and choreographers to share their talent. I really enjoyed being able to rehearse with my fellow dancers every week, making memories and having fun as we worked on creating our dance," said senior and performer Molly Robbins.
DanceScapes is an annual performance with dancers of all majors and backgrounds. Some of the performers never danced professionally before DanceScapes. After weeks of hard work and practice, the dancers put together a professional performance.
"What I can say about DanceScapes is that it was a very fun and exciting show to watch. There was a lot of really good technique and it was clear how much effort and time all the performers put into the show," said audience member Andrew Roberts.
The UW-Whitewater YouTube page uploaded a 3 minute and 48 second video with multiple clips from the performance.
"DanceScapes was amazing to go to and be able to experience the hard work put in from everyone. I love how it showed a variety of different dance styles so something new was always around the corner," said audience member Ethan Wyland.
The experience was one that many performers will remember for a long time to come despite the effects from the pandemic.
"I am so glad I had this experience in my senior year, and I would advise anyone who is interested in dance to take advantage of the opportunity as well," Robbins said.